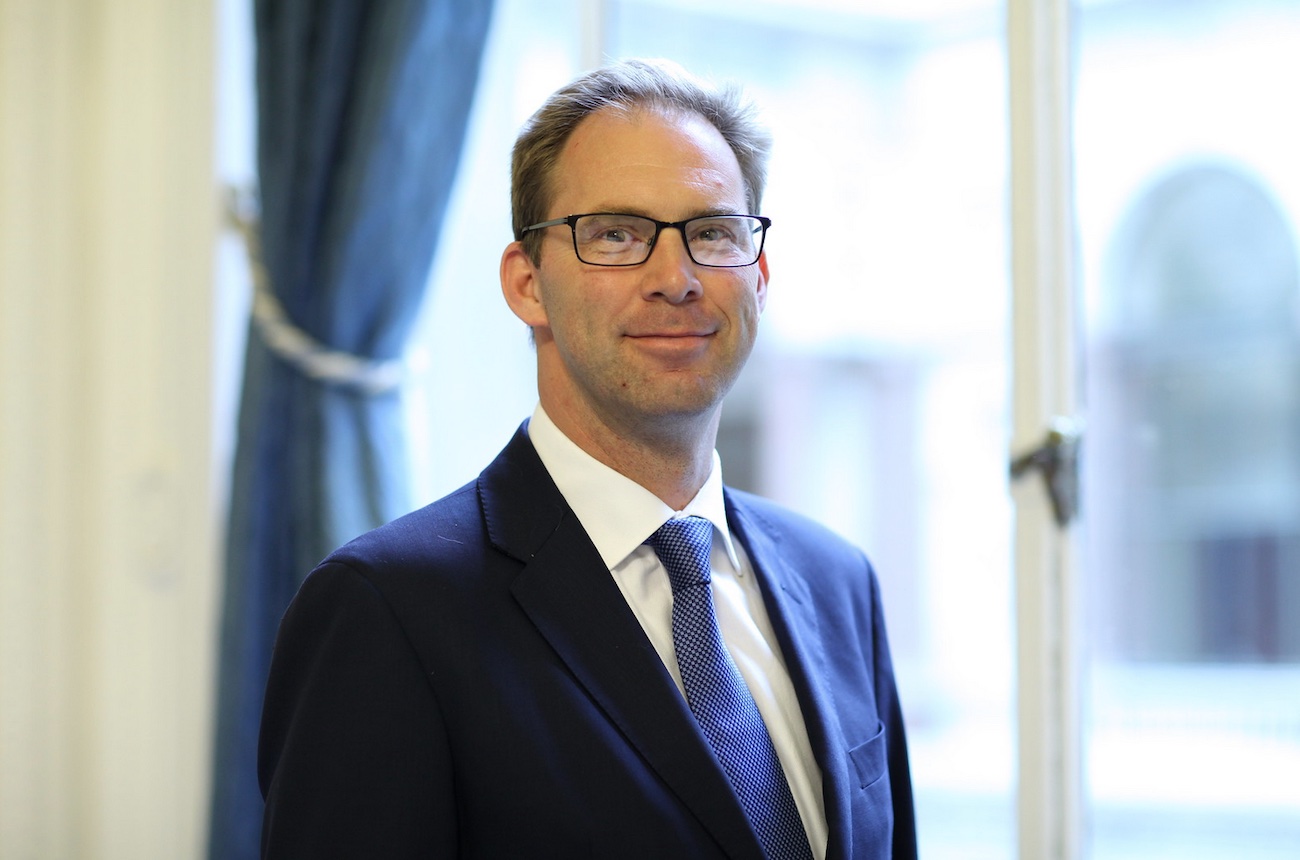 Back in 2013, the Bilderberg Group came to the UK. Kenneth Clarke MP, while serving as Minister Without Portfolio, not only attended but was at the time a member of the Bilderberg Group steering committee. One MP, Michael Meacher, questioned him about his Bilderberg connections on the floor of the Commons.
Two years previously, Rory Stewart MP also attended Bilderberg. He was challenged by a constituent about that attendance.
While Clarke at least came to the floor of the Commons to account for his activities, Stewart refused to engage in any conversation over his. Instead, he claimed the right to a "private life".
A couple of weeks ago, UK Column published an article by Philip Ridley entitled 77th Brigade and the Parliamentary Conflict of Interest.
Ridley raised "questions about how the Rt Hon. Tobias Ellwood MP can be eligible to sit as the Member of Parliament for Bournemouth East and can chair the House of Commons Defence Select Committee whilst also being a reservist Lieutenant Colonel for the Brigade."
Just prior to the publication of that article, Ridley made a Freedom of Information request to the Ministry of Defence via whatdotheyknow.com which asked:
In light of Lieutenant Colonel The Right Honourable Tobias Ellwood VR MP being an MP and Chairing the Defence Select Committee, and with relevance to the House of Commons Disqualification Act 1975, I wish to ask whether you hold any records of dates that he was called up for active service whilst serving in Parliament.

Whereas the 1975 Act would not cause active service of a Reservist to become disqualified, I believe that it is in the public interest to know whether he has been / is called up for active service, in particular, with 77th Brigade.

If he has been called up, please provide any publicly available information about the details of the deployment.
The Ministry of Defence responded as follows:
I can confirm that the department holds the information you have asked for but in this case we will not be providing it to you as it is exempt from disclosure.

We are not obliged, under section 40(2) of the Act, to provide information that is the personal information of another person if releasing would contravene any of the provisions in the Data Protection Act 1998 (DPA). In this instance we believe that the release of this information would contravene the first data protection principle and therefore section 40(2) is engaged.

The terms of this exemption in the Freedom of Information Act mean that we do not have to consider whether or not it would be in the public interest for you to have the information.
This reply raises a number of issues.
First, the Ministry holds the information Ridley asked for, but refuses to release it. So here we have what seems to be an acknowledgement that Ellwood has been on active service whilst serving as an MP.
Second, it appears that the Ministry considers his active service to be "personal information".
Third, release would contravene the "first data protection principle".
If we can suspend our disbelief for a second, we must recognise that MPs are human beings. As such, they are entitled to a private life. They are entitled to protection of 'personal' information.
But I would very strongly argue that they are not entitled to a private public life.
It is fascinating that the Ministry of Defence has attempted to use this exemption to evade the question. The Foreign Office is never shy to use the national security exemption, so I wonder why that was not invoked in this case.
Nonetheless, by invoking the Data Protection Act, the Ministry of Defence is suggesting that activities entered into while acting as a servant of the state are personal, and therefore private.
This is untenable, surely?
But they were more specific than just 'data protection'. They claim that release of the information would "contravene the first data protection principle".
The first data protection principle says:
that personal information must be processed lawfully, fairly and in a transparent manner;
that it is collected for specified, explicit and legitimate purposes;
that only relevant data is collected; that it is accurate and kept up to date;
that identifying information is held only for as long as necessary;
and that it is protected against accidental loss.
None of this applies in this case. Again, Ellwood is a public servant. His professional life, for as long as he is a public servant, is open to public scrutiny and accountability; and where there is a potential conflict of interest, for example where his role as an MP with a duty to represent constituents conflicts with his role as a propagandist for 77th Brigade, then there is an overwhelming public interest which should override any data protection principles, even if they were valid under other circumstances.
If it is the claim of this government that MPs are entitled to a private public life, then how is the public to know what kinds of corruption are hidden behind that claim?
This answer from the Ministry of Defence cannot be allowed to stand. I would like to see every MP in the country challenged on this issue.
In the meantime, the Information Commissioner was asked for comment, but refused.