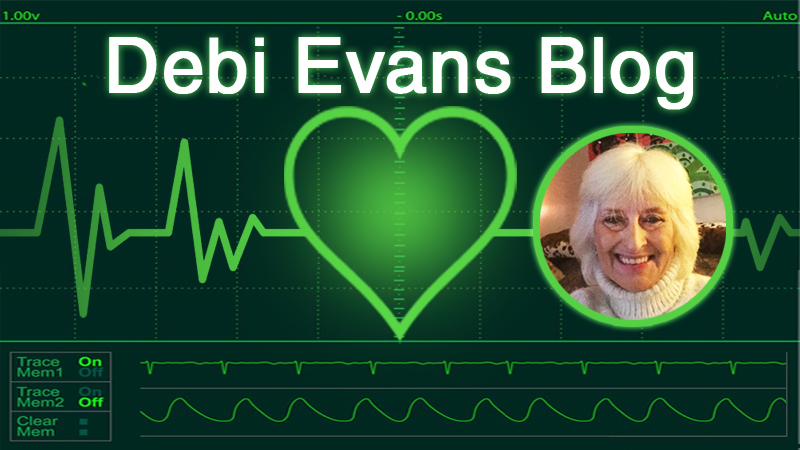 This week's blog is going to be a little shorter because we are busy moving to the new office! Hurray! What joy it is to be able to start this week's blog with this fantastic news. Let's get those champagne corks popping! A beautiful new studio, thanks to all our wonderful members and supporters.
UK Column has come a long way since 2006, thanks initially to one man's vision. Founded in 2006 by Brian Gerrish, and started with no financial backing or external investment, UK Column is very proud to remain completely independent from advertising, political parties and foundations. Honest from the beginning, UK Column asks viewers not blindly believe and trust what we say, but to view everything we share with a critical eye. Wherever possible, primary source material is made available for everything published (including this blog, which goes through a very strict editorial process, thanks to Josie and Alex). We are living in uncertain and unprecedented times, so it is vital that everyone join their own dots and reach their own conclusions and applaud anyone who takes the time to do so.
Headed as we are by our dear Directors, Mike Robinson, David Scott and Brian Gerrish, we are very thankful to them for growing UK Column News into what you see today. I feel honoured and privileged to be part of the team and incredibly grateful for the opportunity. When I first became a member of UK Column, I had no idea of how much went on behind the scenes. But I do now, and I can assure you the candle is burned at both ends, as the world news stops for no one. I also confess I didn't know what the role of a producer involved, but I do now! Thanks to Stephanie for teaching me so much.
We hear from many of our viewers that UK Column keeps them 'sane' and how they rely on us to tell the truth in a measured and well researched way. But it is the same for us, in front and behind the camera. Without our members and supporters, we would feel the same. So thanks to all of you for your words of encouragement, loyalty and kindness; it really keeps us going. I have been so grateful for all your e-mails and your news. Meeting and interviewing so many incredible people has not just been a privilege, it has also been very humbling. That said, I would also thank you for your critique—none of us is perfect and we welcome and take on board all comments and feedback.
UK Column is a team effort, a community and often a place to meet others who share similar views. So thank yo,u UK Column News, UK Column members and UK Column viewers. Raise your glass to another milestone achieved and to another 17 years of truthful news ahead. It seems, at long last, that the mainstream media is starting to catch up with us, but they still have a long way to go.
MHRA board meeting
I attended the latest MHRA Board meeting on 19 September. It's important to note that while this board meeting is held in public, it is not actually for the public. That is, the public are able to watch, but they are not allowed to participate! It was revealed that the MHRA has a private board meeting after the 'public' one; I am not sure why. Who fancies putting in a Freedom of Information request to find out? What do they talk about behind closed doors that they won't say in front of us? Probably quite a lot.
This month, Professor Graham Cooke (interim co-chair) chaired the meeting for the first time. It is interesting to note that Professor Cooke is a non-executive Director of the MHRA; so therefore I would ask, as David Scott did on UK Column News, whether a non-executive director is even permitted to chair a board meeting.
It was a very different board meeting with Professor Cooke in charge. He had, in my opinion, a sharper tone and a more hostile approach than Stephen Lightfoot, now retired. His style of chairing the board felt slack. He changed the opening remarks and was very keen to inform those watching of the following message:
(Verbatim, transcribed)
For those online: Remember the board members cannot see the comments, and this is only to be seen by our communication and events team to identify questions and share those with the board's public Q&A, which will come at the end. So if you want to ask a question that is not related to today's board papers, please do not use the chat function, and contact the customer experience centre instead.

Please, similarly, do not make any personal or abusive comments in the chat, as you will not get a response, and may be removed from the meeting. We do not tolerate any form of abuse or harassment towards our staff or board members by individual members of the public.
The comments in italics/bold have never been used before at an MHRA board meeting, as far as I am aware. I didn't feel welcomed, far from it. It felt like a tokenistic gesture. 
I noted, too, that Professor Cooke appeared to wave through all conflicts of interests declared without a flinch, unlike Stephen Lightfoot, who did at least have the decency to scrutinise and accept or reject any conflicts of interests. Is the Chair allowed to sweep away his own new conflicts of interests?
At this meeting, Professor Cooke declared a new conflict of interest of his own as a member of th; New and Emerging Respiratory Virus Advisory Group (NERVTAG). When you dig deeper into the conflicts of interests into NERVTAG members, a very pretty pharmaceutical picture emerges. However, I have just rechecked the link which previously took you to the download file, but now the file is empty! So you will have to take my word for it, because when I viewed it recently, the declarations included Professor Jonathan Van Tam as having an interest in Roche, and Professor Lim Wei Shen (also known under the Western naming order Wei Shen Lim) as having an interest in Pfizer. Indeed, Professor Graham Cooke also has conflicts of interests with Pfizer and Sanofi CoV.
Professor Cooke informed us that 50 people were registered to observe:
29 members of the public or members of patient groups,
9 from industry,
2 journalists
and 10 members of staff.
I do hope the staff watching enjoyed their egos being stroked.
How do you perceive the staff at the MHRA? We were told at the board meeting that employees of the MHRA were like lilies on a pond. To sustain a beautiful lily, the conditions below the surface of the water need to be perfect. I don't know about you, but the vision of Dame June Raine as a water lily doesn't quite work for me. It is clear that a priority of the MHRA is to look after their staff, before the patients. But what measures are they looking at to 'care for their staff'? It appears many are being subjected to surveys, questions and even 'exit interviews' when they choose to leave. Psychometric tests were also mentioned, which raised a couple of red flags for me.
At the last board meeting, there was much consternation over the backlog of clinical trial applications. Miraculously, this backlog of 966 applications has since been cleared, and the pace of clinical trial applications continues to be ramped up. When asked how many politicians had brought up the MHRA in parliamentary questions, I was not surprised to hear that the number of questions had trebled from last year to 66 questions. Keen to know the total number of Parliamentary Ombudsman complaints against the MHRA, I quickly asked a question in the chat box—but I did not receive a reply. However, there was one question at the end, but not from a member of the public: it was a member of industry asking a question about clinical trial applications.
MHRA CEO Dame June Raine is striving to gain the public's trust, but she will never have mine. Oh, and in case you thought I was going to forget to mention the aspect of those with vaccine injuries or those bereaved, they were excluded, yet again. Not by those of us watching, though; we will continue to ask the important questions and put pressure on the MHRA.
If you are reading this, Professor Cooke, given my earlier statement on whether you are eligible to chair a meeting such as this, I ask you directly, should you be chairing the MHRA board meeting? And if so, why were you so hostile to the public from the very get-go? Far from gaining our trust, you made us feel most unwelcome. Poor show, Professor Cooke. One thing is for sure: the MHRA executives are keen to listen to each other, but not to listen to us, the general public. Do you trust the MHRA? 
News in Brief
Long Covid study shows abnormalities in major organs
According to a recent study, it appears a third of long Covid patients sustained damage to multiple organs (multi-organ failure) after being 'infected with Covid–19'. This is not 'new news' for those of us who have been following these reports for quite some time. Stay tuned to UK Column for a forthcoming interview with Professor Chris Flowers, who has coined the term 'Spike Protein Disease' for long Covid sufferers. What is long Covid, and is there more to it than meets the eye? It appears so.
NHS
To the rest of the world, the UK is devoid of a safe and effective health service. Fact. This week we had to endure more strikes, but this time all doctor grades, both junior doctors and consultants, walked away from their patients. I am disgusted. To those of you who decided to stay in your post and look after your patients, you have my deepest thanks.
It seems like a very deceitful way to get us to go private. With more people than ever being forced to seek private care, you have to ask yourself, why do we have waiting lists in the first place? It is only the UK that has them, and these uniquely British waiting lists exist in order to give consultants an incentive to work in the NHS. The wonderful Dr Vernon Coleman told me that. It seems the public are losing sympathy too. Doctors, listen up; it's a long way down when you fall from a great height.
Organ donations and passport application fusion
They want your organs so badly that now when you apply for a passport you will be asked if you would like to sign up to the NHS Organ Donation register. According to reports, a link will now appear on every passport application. Have you already opted out, or are you still opted in? Please remember that organs are never taken from a dead body. The patient has to remain alive in order for the organs to be harvested. Once organs are harvested, life support will be switched off. According to clinicians, 1,130 families declined to donate their loved ones organs in 2022. I wonder why. Are you applying for a passport? If so please read the application carefully and make an informed decision.
See something, say something
Does that header remind you of the irritating manra we are hearing on our railway platforms of 'See it, say it, sort it'? 'See something, say something' is far from that. The Department for Homeland Security in the USA is keen for citizens to snitch on each other if they suspect that person holds views that are different from the government narrative. 
If you believe the economy is about to collapse or that the Government may declare martial law, or even if you believe a different political ideology to the mainstream narrative, you could be labelled an anti-government extremist or a domestic terrorist. For those willing to snitch, it's a lucrative business. With an estimated $20 million given to police, mental health networks, schools and universities amongst others to help 'identify extremists', I would say it seems like an incentive to snitch. 
In the USA, it appears you are no longer allowed to hold "dissenting opinions". If you do, your own government will take note and consider you a potential "violent extremist" and terrorist. Let that sink in. It's on the cards for all of us. 
Not My King
A group of Republicans with a clear message emblazoned on their chests, got into Buckingham Palace for a unique photo shoot. The message Not My King was clear for all to see. Although a number of them were escorted out of the palace by security, the whole incident was taken in fairly good humour by the Palace. However, perhaps the King should take note. With his fingers in pretty much every globalist pie, he is not my King either. How many of us feel the same? 
And finally
Nausea spoiler alert. Who has watched Celebrity SAS Who Dares Wins, the new series being streamed on Channel 4? Starring in this series is Matt Hancock. If you can bear to watch, you may see him squirm as he gets questioned by special forces veterans in a Vietnamese cell. How did he react to questions on his weak leadership as Health Minister, the brutality of lockups and his adulterous affair caught on camera. I don't have the stomach for it, so perhaps a kind viewer could give us a review. 
Do you have an emergency plan? If not, perhaps consider making one. If the grid went down, do you have some way of lighting your home and have you got some way of keeping warm? Do you have access to clean water and basic food rations? Remember to keep a full tank of fuel. If the power goes, so do the pumps and all card payments. As autumn draws in and winter approaches, please make sure you have what you need to get through what may be a difficult season ahead. Be prepared and don't be scared. Faith is the antidote to fear. 
Book of the week: Huge thanks to one of our own UK Column family for this book, Size Zero and Beyond, a personal life story about living with anorexia nervosa, by Jaqueline Kemp. Brave, courageous and inspirational. 
Until next week.
God bless,
Debi.
Therefore I say unto you, What things soever ye desire, when ye pray, believe that ye receive them, and ye shall have them. – Mark 11:24