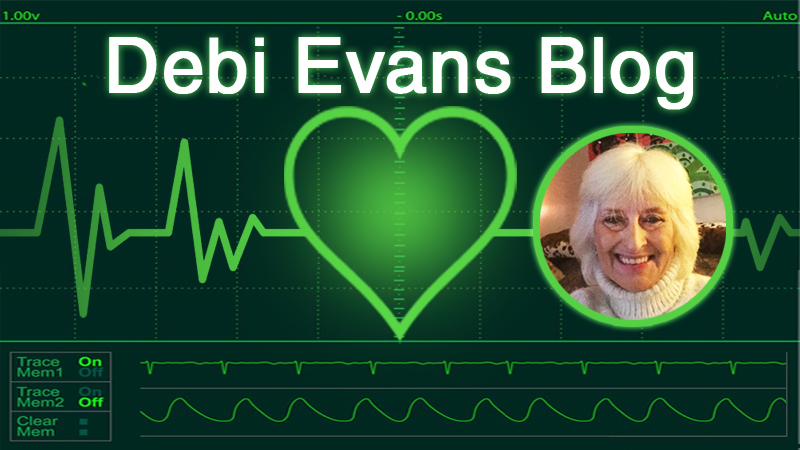 This week's blog was going to include some of our audience emails and questions. However, in light of MP Andrew Bridgen's debate in Parliament last week, I hope you'll forgive me if I prioritise this vital debate on 'excess deaths' that was cut down in its prime after only 30 minutes. It was a shocking example of the utter disregard and contempt that our elected Members of Parliament appear to have for the general public.  
Excess Deaths—Andrew Bridgen MP Debate
Last Friday, I waited and waited… and waited for Parliament to allow
Andrew Bridgen MP
to stand up in the House of Commons for his debate on excess deaths. He had received 20 rejections before being allowed on the twenty-first attempt to bring this vital debate to Parliament. Eventually, at 2.30 pm, he got to his feet to deliver a powerful, brave and factual speech. The supporters in the gallery and outside could be clearly heard cheering and applauding, and my goodness did they get heard! However, it appears our MPs, every one of them noticeable by their absence, are completely out of touch with the public. Whilst over 630 MPs didn't think it was a debate worth having, the public clearly did. The attendance in the public gallery was outstanding, and their audible support of Andrew Bridgen's attempt to shine light in dark places was commendable.   My heart sank and my eyes widened as I witnessed the BBC plaster slogans all over the screen. As Andrew spoke of the harms of the 'Covid' vaccine and the serious adverse reactions and those who had died, the BBC decided to launch a variety of on-screen banners (nine in total) promoting the safety and efficacy of
the vaccine
. It was an atrocity to behold.   The BBC's desperate attempts to undermine everything that Andrew Bridgen was saying was, at its very least, misinformation, propaganda, disinformation and a very dangerous dialogue. Will Marianna Spring be springing to life in order to '
verify
' her employer? I think not. She cannot even verify her own
curriculum vitae
. Disgraceful double standards.   Those with vaccine injuries, their families witnessing their battles or those grieving from losing loved ones after administration of the 'vaccine' must have been grossly offended, upset and angry. I know I was. Members of my family are injured too. They/we deserve so much more. Within the Chamber, out of 650 MPs, I believe there were two Labour MPs, zero Liberal Democrats, none from the SDP, and approximately twelve Conservative MPs.   From the many e-mails we have received at UK Column on this subject, I know that many of our audience wrote to their local MPs to inform them of the excess deaths debate in the hopes that they would attend. However, these MPs clearly thought their constituencies, surgeries and weekend break were more important. Shame on them, shame on all of them, my MP included. Although the Chamber was empty, there were a couple of MPs who took the time and the trouble to support Andrew—thank you to
Philip Davies MP
(husband of Esther McVey and GB News presenter) and also to
Danny Kruger MP
for their valuable contributions.   As the debate started to warm up,
Minister Maria Caulfield
, Parliamentary Under Secretary of State (Minister for Women) and Parliamentary Under Secretary of State (Minister for Mental Health and Women's Health Strategy), took to her feet. She explained she only had five minutes to respond, and after admitting that Andrew Bridgen was correct and there was in fact an increase of excess deaths, she attributed those to a combination of factors: cancer increase (due to lockdown), winter flu (which was apparently far higher than pre pandemic levels), Strep A infection, and dementia (which apparently counts for 10% of deaths). It is the Government's opinion that heart disease deaths were probably attributed to not having a blood pressure check (due to lockdown), higher cholesterol or smoking. No mention was made of the elephant in the room, the vaccine.   Selecting her studies and data carefully to fit in with the Government narrative, although providing no direct references, she did admit there was conflicting data, and while she wasn't disagreeing with Andrew, she did agree that a robust discussion needs to take place. But
when
, Maria? We are all waiting for that, with bated breath.   At UK Column, we have been reporting tirelessly on the failings, inadequacies and conflicts of interest within the
Medicines Healthcare Products Regulatory Agency
(MHRA). We have
spoken to many
individuals
who have suffered
vaccine injuries
and many who have
lost loved ones
after being given the 'vaccine'. Without exception, all of them complain that they never hear from anyone at the MHRA; no-one bothers to ask how they are or offers any help or advice. Those with vaccine injuries that we've spoken to expected a phone call, an appointment or a discussion with the MHRA, but most have never had any form of response other than an acknowledgement of the receipt of a Yellow Card report. The silence is deafening.   So why bother to submit a Yellow Card if no one gets any response or help? And what constitutes a reason to kick start the MHRA into action on Yellow Card reporting? Maria went on to explain exactly what an 'action' from the MHRA means in her world. However, be prepared because it may not have the same meaning as the one in our world.   According to the Government, in April 2021, the offer of the AstraZeneca 'vaccine' was withdrawn to the under-30s age group after the MHRA received reports of rare thrombocytopenia and thrombosis. This 'withdrawal' is, in the Government's eyes, considered to be called an 'action' from the MHRA. In May 2021, the MHRA took 'action' again, when AstraZeneca's vaccine was withdrawn from offer, this time to adults under 40.   Caulfield got a bit tongue-tied when trying to describe actions that the infamous MHRA had taken with regard to mRNA vaccines, as she incorrectly referred to them as MRA. Can we forgive her, considering mRNA and MHRA do sound similar? To add insult to injury, Maria Caulfield is a trained nurse, and one of her biggest supporters is one of her very own VIP constituents,
Baroness Julia Cumberlege
, author of the auspiciously-titled
Do
No Harm
 Report—the very same report that was so damming of the MHRA.   The Minister went on to describe how, in June 2021, following a report of links between Covid–19 vaccines and myocarditis, the
Commission for Human Medicines
conducted an independent review which found the incidence of myocarditis, although rare, was between one and two cases in 100,000. Perhaps she has decided to ignore the studies and expert advice that show the prevalence of myocarditis (particularly in youngsters) post vaccination as much higher, or perhaps that incidence of cases is an acceptable prevalence rate and the authorities are not interested in the cause. Who knows?   As the sands of time for the debate were rapidly running out, the Minister repeated her warning to those suffering a serious adverse reaction and asked them to continue to report to the
Yellow Card
system. My response would include suggesting that Minister Maria Caulfield take a close look at the
GSI Conference
held just one year ago, where her very own constituent, Baroness Cumberlege, admitted the fact that many of the patients she had spoken to during her investigation reported that their Yellow Cards had effectively been discarded. Dr Alison Cave, Chief Safety Officer of the MHRA, who was also present at the conference, looked most uncomfortable.   At the precise point where the Minister started to explain the
Vaccine Damage Payment Scheme
to the House, "ORDER, ORDER" was shouted, and "The House stands adjourned" was declaimed loudly by the Deputy Speaker. So that was it. The debate (if you can call it that) was over. Maria Caulfield was gone, no doubt eager to remove herself from any further discussion. I was left in shock.   Andrew Bridgen reported on Twitter a few hours after a speech he gave in Parliament that it had been taken down from YouTube in its entirety. He wrote in
his
tweet
:
YouTube have taken down the speech I gave in Parliament today. I am an elected member of the UK Parliament. The speech was given in the Chamber of the House of Commons and responded to by a Government Minister, what chance has anyone else got of putting their views on YouTube?
Silence speaks volumes, and nowhere more so than the UK Parliament on Friday 20 October at 2.30 pm BST. We now know that all but a handful of our elected representatives do not care about the excess deaths, or aren't allowed to be seen caring.   A message to all MPs who did not attend Andrew Bridgens vital debate: Be ashamed, be very ashamed; there is
no
excuse for your absence (aside a life-threatening emergency) that gives you the right to be excused from the job you were elected to do. You have all failed to protect and serve those whom you are charged with looking after. How do you sleep at night? We, the people, will never forget. And may we remind each one of you of the
Nolan Principles
. It appears the majority of you have no idea of their meaning or significance. I wait with baited breath to be proven wrong.  
Ultramed
It's been an interesting week for the health industry. After three weeks, I am still waiting for my 'urgent' X-ray to discover if my foot is, as I believe, broken. Thank you so much for all the messages of good wishes. It appears that the word 'urgency' has different meanings in the NHS. Last week on 
News
Extra
, I hinted that I was on a mission to discover more about a company called
Ultramed
, a company operating a new NHS platform responsible for questionnaires regarding pre-operative, pre-investigative and clinical treatments offered by the NHS. Ultramed describes itself this:
We work with healthcare professionals to deliver cost and time effective solutions for preoperative and pre-procedural assessments. Our person centred approach ensures we offer products that work, not only for the healthcare provider, but for patients too.
Ultramed claims to increase capacity, decrease patient backlogs, reduce waiting times and reduce costs. In reality, it appears to me that this is just another data grab, and an unnecessary one at that. Patients are being asked to give a large amount of data online before they get offered treatment, an investigation or surgery.   
Who are Ultramed and where does our data go?
As a result of a friend going to her GP to report a lump, I have discovered a new way of the NHS attempting to data grab from our most vulnerable.     My friend was put on the 'red alert' list for urgent cancer checks. The first 'triage' appointment arrived within two weeks and she duly attended. She was surprised to be met by a nurse practitioner and not a doctor. The nurse carried out an initial physical examination and asked a few questions before recommending an urgent endoscopy (within two weeks) to further determine the pathology of the lump. She returned home expecting to receive an appointment letter within the next few days. Sadly, this was not the case.   Within hours of the first appointment, she received a text message which instructed her to click a link and fill out a questionnaire before being issued with an appointment. The link took her to an organisation she had never heard of: 
Ultramed
. Immediately suspicious, she went directly to their website and
privacy policy
. Alarmed at what she saw, she had no hesitation in deciding not to fill it in. I shall be covering more of this on UK Column News on 25 October 2023. Once again, this is an event that raises an important question. Whom are you sharing your data with, and where does it go? You may not like the answer.   To cut a long story short, after deciding not to give her intimate details to a private company with a dodgy privacy policy, my friend didn't know what to do next. I advised her to call the hospital to ask. She and I were both surprised to learn that the hospital totally understood her reluctance and concerns and agreed she need not fill out the questionnaire. They issued her with an appointment and admission instructions. Job done. So there you go: there was
no
legal or procedural requirement to engage with Ultramed at all. The phrase
#JustSayNo
appears to be working.  
Potassium iodide
In
last week's blog
, I discussed the emergency alerts that the USA and Russia had been carrying out in anticipation of war, nuclear or biochemical attack. Some countries were even issuing potassium iodide tablets to their populations. But what of the United Kingdom preparedness? I see little 'chatter' on the ground as to the fate of the population in the UK should an emergency occur. This week, Switzerland hit the news as it issued
5 million
of its population with potassium iodide tablets. As the country has a population of only nine million, one may ask why. And why now?    
Smart cities in the Middle East
As atrocities continue in the Middle East, am I noticing a wicked pattern? After the disastrous wildfires in
Maui
, the death toll is now 99, with some people still missing. However, the plans to turn Maui into a
smart city
are very much on the table. Does 'Build Back Better' really mean 'Burn Down First'? The people of the Middle East are no strangers to plans for smart cities, but I didn't expect to see
plans for Gaza
. Is Gaza to be the '
city
of the future'
? In Israel, there are plans for many cities, including
Tel Aviv
and
Haifa
. Anyone else hearing the words 'land grab' in their heads?  
And finally
As always, I will ask the question: Do you have a plan if the grid goes down? Now is a good time to be thinking of preparing. It is estimated that should an emergency situation be declared or we suffer power outages, supermarket shelves would be bare within days.
Food banks
are reporting record numbers of people needing to use them, many are preparing for their worst winter yet.
Food security
is known to be poor in the UK, so think about topping up your pantry whilst you can.    Stand firm, pray and
#JustSayNo
.   Until next week. God bless, Debi   Hebrews 10:24—25 KJV
24. And let us consider one another to provoke unto love and to good works: 25. Not forsaking the assembling of ourselves together as the manner of some is: but exhorting one another: and so much the more, as ye see the day approaching.