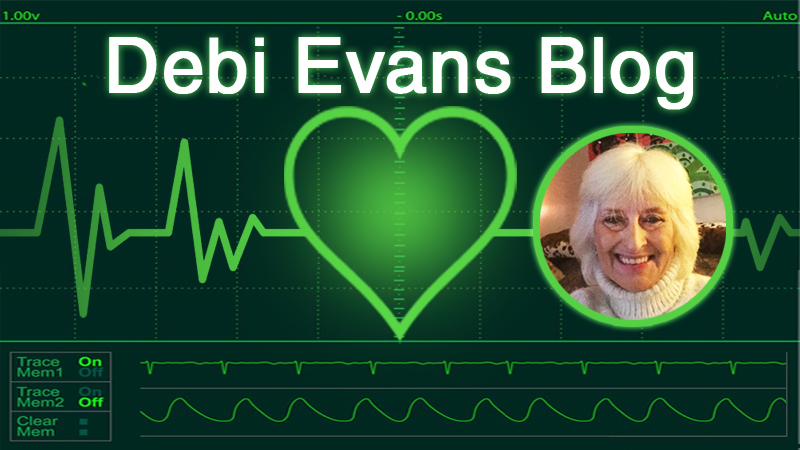 I am going to start this week's blog by focussing on General Practitioners in the UK. The relationship we have with our General Practitioner (GP) has always relied on trust. It is vital for a doctor to know that a patient will communicate accurate information about their condition, and likewise, it is vital that a patient trusts a doctor's judgement to advise them on the right treatment and diagnosis. I am old enough to remember the days that a family doctor would come out to your home at 3am complete with Gladstone bag and stethoscope. I can remember the days when a GP would visit all of their patients if they had been admitted to hospital prior to their discharge. Nowadays, GPs are not even aware their patients are having procedures or when they are being done.
Pharmacists and doctors go through long trainings (between 7 and 11 years) to qualify and to 'practice' on their patients. The public rely on their advice to keep them safe, but are they capable of keeping the public safe if they don't know the answers to questions that they ought to know? Doctors should know the risks and serious adverse reactions of medicines they are prescribing, would you agree? Should pharmacists know what ingredients are in the drug being administered? You would think so, wouldn't you? The truth is, there is no requirement for either. So informed consent, in my opinion, has never existed.
The medical profession refer to some patients (those considered to be 'troublesome', demanding or high maintenance) as 'heart sink' patients. Have you been flagged up as a 'heart sink' patient? What effect might that have on your treatment or your relationship with your doctor? Does your doctor's heart sink when they see you coming, and how would you ever know?
Trust is hard to earn but quick to lose and even harder to earn back. Many of you are finding it increasingly difficult to gain access to a GP, and if you do manage to get through the door of your surgery, it is often abandoned, empty and cold. Those who get a 'face to face' appointment at their surgeries are complaining that their trusted family doctor of many years appears to have vanished. And some of you are telling us that you aren't really sure who you are seeing, and so leave the surgery bewildered, frustrated and confused.
Six weeks ago, I tripped and landed awkwardly. I knew instinctively that I had broken my foot. However, despite begging for an emergency X-ray, I had to wait for four weeks. Yes, I could have sat in the A&E waiting room for 8 hrs+ waiting to be triaged, only to be faced with another long wait for an X-ray. But the mere thought of that just made the pain worse, so I chose to hobble home and wait for the X-ray appointment. Nearly 2 months later and 10 days after the X-ray, I received a call from my surgery asking me to go in for a 'face to face' appointment urgently (within the hour) to discuss the report. Reluctantly, I agreed, but I felt I was 'forced' to attend in person as clearly I wasn't going to get any information any other way.
On arrival, I was met with a very pleasant Advanced Nurse Practitioner who confirmed that my foot was broken, which I had known all along. I removed my sock and the nurse glanced at my foot and referred me to the fracture clinic, another pointless exercise in my opinion, and off I hopped home. Luckily, I have an orthopaedic boot from last time which is getting me by. 
But did this really warrant a visit, considering walking isn't easy at the moment and my life was not in any danger? Surely a phone call would have sufficed; I have suffered this long, after all. On the flip side, it appears those who are genuinely in need of an urgent appointment with a GP are not receiving them. This next email has proven very timely, and I thank our viewer, Pauline, who has given me permission to share the experience that one of her colleagues has had:
My colleague was appalled and upset by her recent experience of trying to access her GP.

She hasn't had need of a doctor for a few years, so was shocked to discover that her GP is now only contactable online. She was required to register before she could ask for an appointment, but found that she couldn't do so because the algorithms didn't recognise her. Consequently, and with great effort because she was ill, she went to the surgery and asked to be seen. Her request was refused. Instead, she was sent away with her NHS number and told to try registering again, which she did, this time successfully, but it had taken considerable time, energy and effort by this point.

Now registered, she was required to fill out a form stating what the problem was and photograph the affected area of her body, in this case her throat, which she says was difficult as she had to get a torch and her phone to do so. The photograph and form were then sent to her doctor and she continued to wait for the call. This eventually occurred at 6.30pm. She had started the process of trying to contact her GP at 8am.

When my colleague told me about this a couple of days later she was still really upset, not least because of the implications, which she sees as a potential for abuse. How does the GP know the form hasn't been filled in by someone else? There is the potential for misdiagnosis and mistakes because they only have photographs, not living individuals, in front of them. How would non-computer literate people cope? She was also really upset by a tick box; the box was to alert the GP that a photograph of her genitals was attached. I don't think we need say any more about the potential for harms associated with sending such photos across the airwaves.

I just thought your audience might be interested in hearing this. Is this the future for us all, I wonder?
Thank you Pauline, and I fear the answer to the last question is probably 'yes'. The 'Tick Box' culture is toxic, in my opinion, and appears to be here to stay. I have referred to it here in my blog on UK Column, August 2023.
The HSJ are reporting that 3 million callers fail to get through to their GP every month!
The Office for National Statistics (ONS) polled nearly 5,000 households and found:
1:10 patients didn't manage to connect with their practice when they last tried
2.8 million Patient's failed to get through to their GP surgery last month
I fear it will not be long before GPs become like dinosaurs and will eventually disappear entirely, only to be replaced by robots, AI, chat bots, less qualified health advisors and more community pharmacists. If there are no humans left, there will be no need for doctors. As we appear to be dragged into a World Economic Forum, 'Transhuman' era, the 'health and medical' landscape as we knew it, will have changed forever. Please do check UK Column website for "Transhumanism and the War against Humanity", by Joe Allen.
Pharmacy first
Where have all our GP's gone? Are we really short of them or are they being replaced by a less qualified, less skilled but cheaper workforce? It appears there are thousands of GPs literally doing nothing and asking the same question. Others have fled the shores of the UK and moved to other countries such as Australia, whilst many are burnt out and on long term sick leave.
The NHS Long Term Plan includes moving some duties from GP's to our 'community pharmacists'. The UK's new Health Secretary, Victoria Atkins, is keen to see the rollout of the 'Pharmacy First' scheme, which will allow pharmacists to prescribe directly to patients for seven conditions. From 31 January 2024, you will receive a consultation from a pharmacist for shingles, sore throat, earache, infected insect bite, impetigo, shingles, contraception and 'uncomplicated' urinary tract infections in women.
Prescription only medicines such as antibiotics and antivirals will now be prescribed by a pharmacist. These changes are intended to take pressure off busy practices, however, doctors argue that the money allocated to this scheme could be better used in general practice. Pharmacies will be able to claim a payment of £2,000 from December to initiate 'Pharmacy First', and A&E and NHS 111 will refer patients who would have otherwise been sent to their GP. Every patient seen will earn the pharmacy £15 per consultation.
I live in Cornwall where the pilot scheme in England was rolled out, so I have used it. Was it successful? No. The pharmacist prescribed me an antibiotic before knowing what infection I had. As a result of giving me the wrong antibiotic, I had to visit my GP and then send a test to the laboratory to determine what antibiotic I required. I made sure I was not offered any antivirals.
Do you feel confident in your pharmacist's new powers or are you feeling cautious? Do they know you and your medical history? Will they gain access to your medical records? Personally, I am not willing to substitute my GP with a pharmacist.
Open Safely: NHS to expand GP data sharing platform for major conditions research
The NHS has found another way, another platform and another excuse to analyse our data. This time the OpenSafely platform, originally used by researchers during Covid–19, is now to be expanded. NHS England will plan to expand new treatments for major conditions such as asthma, cancer and diabetes.
In collaboration with Oxford University, London School of Hygiene and Tropical Medicine, the Nuffield Group and TPP, this means data from GPs will be used by scientists who wish to gather evidence on effective prescribing and patient outcomes.
The NHS Federated Platform will bring together all NHS data which is currently stored in separate systems. The operator of NHS Federated Platform is none other than the notorious 'Palantir', who it appears has been awarded the £480 million contract. UK Column News have reported of our serious concerns over this award and have highlighted serious concerns that GPs and other doctors have over the new Federated Platform. The British Medical Association (BMA) are also airing serious concerns, stating they have no faith in the Federated Data Platform.
Do any of us know where our data is going or to which country even?
Thank you to Cheryl Grainger who has contributed to this week's blog and has given us an exclusive and up-to-date report on Covid–19 Vaccines beneath.
The ongoing catastrophe of the Covid–19 Vaccines: A report on what we know – by Cheryl Grainger
The AstraZeneca (AZ) Covid–19 'vaccine' is a genetic product, a modified chimpanzee DNA adenovirus coding for spike protein, and on injection, it latches onto the host cells, the DNA gets released into the cytoplasm and then into the cell nucleus and gets converted back into mRNA, translating the spike protein on the cell membrane to generate a reaction.
The AZ vaccine has supplied three billion doses to more than 180 countries. In the UK, it was stopped for the under 30s on 7 April 2021, and stopped for the under 40s a month later. They used up the stocks—it was never withdrawn. The MHRA, the European Medicines Agency (EMA) and the World Health Organisation (WHO) are still stating that benefits of the vaccines outweigh the risks.
The Medicines and Healthcare Products Regulatory Agency (MHRA) gave the AZ Covid–19 vaccine emergency approval on 30 December 2020 with the first vaccine received on 4 January 2021. The first VITT death followed 3 weeks later (26 January 2021) when Dr Stephen Wright, a frontline health worker, took the jab in the first wave of rollout and died 10 days later. The MHRA knew of thrombo-embolic events by 8 February 2021.
On 9 November 2023, the Telegraph reported that the Oxford-AstraZeneca (AZ) Covid–19 vaccine has been branded "defective" (within the meaning of the Consumer Protection Act 1987) in a multi-million-pound landmark legal action that will suggest claims over its efficacy were "vastly overstated". 
In the wake of the AZ Covid–19 vaccine rollout, a new condition was identified: Vaccine-induced Immune Thrombotic Thrombocytopenia (VITT). Professor Marie Scully, a consultant haematologist at University College London Hospital, contacted the MHRA with her findings on VITT on 15 March 2021 and fired off emails to Sir Chris Whitty and Sir Patrick Vallance two days later.
Initially, there are two test cases of VITT being brought before a class action takes place. Jamie Scott, aged 44, suffered a significant permanent brain injury because of a blood clot after receiving the AZ vaccine in April 2021 and can no longer work. The second claimant is the widower of 35 year old Alpha Taylor, who died within a month of having the AZ vaccine on 23 April 2021, and is claiming £5 million. These two test cases will make way for 80 damages claims (£80 million) from the VITT Legislation Group.
The ABPI Code of Practice is administered by the PMCPA who ruled that AZ had breached Clause 6.4 by using the word 'safe' in a press release in December 2020. The PMCPA also ruled that AZ had breached Clause 6.1 by failing to disclose the Absolute Risk Reduction (1.2%) and therefore vastly overstated the efficacy of the vaccine.
The legal action will also examine the Government's role quoting Mr Hancock: 
The data so far on this vaccine suggests there will be no adverse reactions, and so no liability.
The then Health Secretary authorised indemnity for Astra-Zeneca. AZ accounted for 58% of all Yellow Card Reports and deaths to 28 September 2022.
It must be noted that Dame June Raine, CEO of the MHRA, funded 86% by Pharma, said in a lecture in November 2022, "The MHRA is looking at 300 cases of (VITT) thrombocytopenia, genetically, to work out how these injured people should have been managed in the first place to reduce the risk of this happening." She is aware of 300 cases.
The UK says this doesn't happen with mRNA vaccines, but the Pfizer/Moderna document analysis has thrown up doubt in a Letter to the FDA.
The mainstream media always refer to AstraZeneca (partially funded by WHO and BMGF) as incredibly effective in tackling the pandemic, saving more than 6 million lives globally in 2021. A new study by all-cause mortality researchers, Denis Rancourt, Ph.D., and Joseph Hickey, Ph.D., re-examined the mathematical model behind a paper published in The Lancet claiming the COVID–19 vaccines saved millions of lives. How could they save lives when they did not stop transmission, were in negative efficacy and therefore did not stop infection, hospitalisation or deaths?
Stories in brief
NHS to track people's kettles and fridges to reduce 'avoidable' admissions
Yes, you read that title correctly. Whatever next? Do you live in Somerset or Buckinghamshire? NHS England has rolled out a number of new invasive and intrusive measures, all in the name of keeping you safe. Where have we heard that phrase before?
Patients who have 'complex health needs', who are at risk of hospital admissions or who rarely contact their GPs, will have sensors placed on their kettles and fridges to monitor any changes in their eating and drinking habits using Artificial Intelligence. Preventative care will be deemed, and this will include 'food parcels' and referral to specialist doctors.
Whatever next? Care traffic control centres? Expanded virtual wards, another grand title for 'your bed, your bedroom'. Sadly, I kid you not. 
Chickenpox vaccines
The good old days of chickenpox parties appear to have gone for good, and in its place is yet another jab and another dose of fear. The Joint Committee on Vaccination and Immunisation (JCVI) advise the Government on all immunisations. This time they are advising that the Varicella vaccine should be added to the United Kingdom's routine childhood immunisation programme. 
This will involve all children receiving two shots, the first at just 1 year old and the second when they are 18 months old. Some older children will also be offered a 'catch up' course. The rationale behind such a decision is to 'prevent' shingles in later life. I am guessing no one is wanting to note the high increase in cases of shingles in the over 50's. Doesn't anybody want to acknowledge the elephant in the room linking shingles to serious adverse reactions from the Covid jab? Silly question, of course not. Bring back the chickenpox parties, at least it was fun and it never appeared to do the baby boomer generation any harm. And what's the point anyway? After all, there is now a shingles vaccine. 
NHS volunteering
Here we go again, more desperate attempts to build the NHS Volunteer army—free labour for a broken health system. However, it doesn't come cheap, so what financial costs are involved? A £10 million programme will deliver funding and tailored support to 15 local systems to help 'develop new approaches to volunteering'. But what is considered to be a 'new approach' for volunteers? Jabbing the population, as we saw in the Covid–19 chaos? Are you ready to roll your sleeves up and get stuck in, literally, if required? To me this seems like fake altruism at its finest.
CDC will screen you for Covid and RSV at some major airports
If you think airport delays are already bad enough, you may find your delays are set to increase in some USA airports. The CDC is expanding its testing of international air travellers for the following; Flu, Respiratory Syncytial Virus (RSV), Covid–19, and other virus. Seven US airports will be collecting 'voluntary' nasal swabs or waste water in the name of 'surveillance' and to help 'prevent' the spread of disease. And for what purpose? They will likely tell us it is to keep us 'well', but perhaps it's actually to spy on us and swell the ever bulging library of information and pathogen data, also known as the Global Initiative on Sharing All Influenza Data (GISAID).
Anti-depressants could help Long Covid
Really! Long Covid, or Long haul Covid, otherwise referred to as 'Spike Protein Disease', a term coined by Professor Chris Flowers in our interview, 'A Bunch of Flowers for Pfizer', could be helped by the administration of antidepressants. A new study has uncovered a link between Long COVID and levels of serotonin in the body that may offer a new explanation. Long COVID is difficult to treat because researchers haven't been able to pinpoint the underlying mechanisms that cause prolonged illness after a SARS-CoV-2 infection, and don't seem to be keen on investigating the links between Covid–19 vaccines and serious adverse reactions/symptoms anytime soon. I can imagine the symptoms/serious adverse reactions to vaccine/spike protein disease would be enough to make anyone feel depressed. In my personal opinion, the study appears to be flawed. 
What happens if you get Covid and flu at the same time? 
Before everyone emails in to tell me that Covid does not exist because it has never been isolated, I know! However, research articles that seem to be created to purposefully induce fear are still being pumped out at the rate of knots. This time Medscape describe how dangerous it is to have flu and Covid together. I don't suppose there would be any relation to the flu and Covid vaccination and having them both at the same time? The solution, it seems, is to roll out more jabs. I despair.
And finally
Although the earth didn't shake for me, it did for many of my neighbours in west Cornwall. A 2.7 magnitude earthquake was felt close to the Lizard Peninsula. Many described it similar to a loud clap of thunder, while others said it sounded like two lorries colliding. 
As many of you know, I keep a keen eye on volcanoes, earthquakes and space. I have been watching for the expected and imminent volcanic eruption in Iceland with some concern. But as well as the earth, keep your eyes on space. According to this report, a solar superstorm could knock the internet out for months. Now wouldn't that be convenient? Coronal mass ejections will be to blame. 
If or when the power grid goes down, what might happen fairly quickly as a result? Supermarkets will be very low on food supplies within days, fuel supplies will run low, and the transportation and distribution network will likely come to a halt. There will be no phones, no 999 or 111, no emergency services, no fire services, and minimal travel, if any. There will be no public transport and no funeral directors to pick up those who have died. There will be panic and perhaps looting, and very likely there will be fear and confusion. With no access to cashpoints, there will probably be a financial collapse and cash will become unaccessible. Water and sewage pumps will not be working. I wonder where the sewage will go; into the rivers and sea or back up through your washing machine? 
We all need food, shelter, warmth and water. If the grid went down, could you and your family cope? Do you have an emergency plan? If not, consider making one. There's nothing to lose by being prepared.
Next week, I shall be reporting on the 21 November 2023 MHRA Board meeting that I am attending. A veritable festiveness of fun!
And finally, my book recommendation for this week: Grid Down: Death of a Nation: The Psychology and Physiology of: Human Desperation, Starvation, and Living Without Rule of Law through a Prolonged Grid Down Scenario. Jonathan Hollerman.
Until next week, 
God Bless.
Debi
Be sober, be vigilant; because your adversary the devil, as a roaring lion, walketh about, seeking whom he may devour. I Peter 5:8