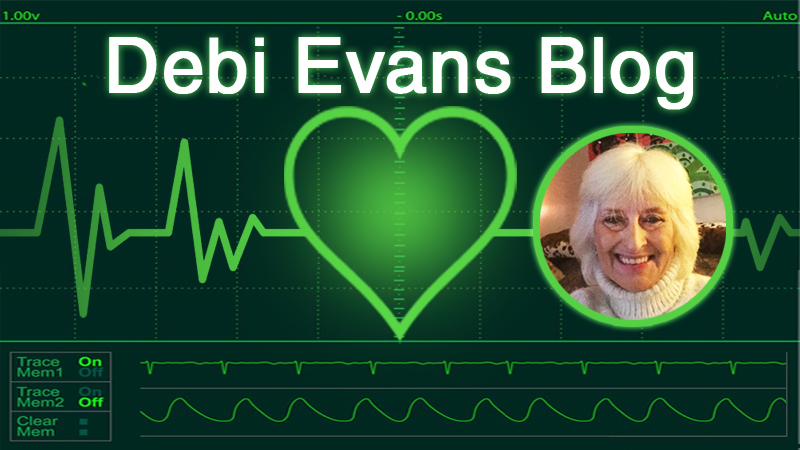 Are you feeling 'Corona nation' fatigued? Whether or not your loyalty lies with royalty, I hope everyone enjoyed some quality time with their families and loved ones over the bank holiday. As is traditionally British, it was a very wet weekend for those watching the processions. I saw more umbrellas than flags. Originally, I wasn't planning on tuning in to the Coronation of King Charles III. However, I decided to watch it in order to give my opinion. For those abroad, it may be worth noting that it was the British Government who paid for the Coronation, aka the British Public.
Far from a stripped back Coronation in order to respect the majority of the population who are struggling to put food on the table or keep up with rent/mortgage payments, I witnessed a vulgar, heavily choreographed ritualistic 'ceremony' that felt more like some Las Vegas magic show. A heavily adorned screen was shuffled into place by uniformed soldiers who put it around the 'Not my King' whilst a secret ceremony of anointment went on behind it. The guests appeared to be in a hypnotic trance as they repeated their homage to their new King. Westminster Abbey is full of history, medieval history. How many mainstream broadcasters told us of the history of the the Cosmati Pavement? None that I can name.
Was it really the Grim reaper that was spotted walking past the door of the Abbey during the Coronation, or was it Paul McKenna dressed up? So far there is has been no explanation offered as to why a figure clad in black, holding a scythe, appeared. Professor Chris Whitty's dour appearance on the Covid–19 press briefings always reminded me of the grim reaper.  
Pride of a united kingdom?
Did the coronation make you proud to be British? What does it mean to be British? Does anyone even know? Some of those who were protesting were alarmed at the low tolerance level of the police. Some were arrested for being in possession of an unused megaphone. Was it that a megaphone may scare the horses? I heard a few 'celebration'  horns going off, plenty of shouting in favour of the King and a ton of marching soldiers blowing trumpets, yet one megaphone would apparently be the trigger for the horses to rear. It wasn't a good look for the Metropolitan Police. 
It's official, we have a King of England. Or is he King of the 'Dis United Kingdom'? Or is he the King of the Commonwealth? Perhaps the King of the World Economic Forum? Or perhaps as 'Defender of Faith', he is the King of the Brave New World, King of the Great Reset? King Charles was born 14 November 1948. I was interested to know what else went on in 1948, the year the King was born, I was surprised to see how significant 1948 actually was. King Charles shares his birthday year with such names as Alice Cooper, Ozzy Osborne, Lord Lloyd Webber and many others. In 1948, The World Health Organisation was formed, Israel was reborn, the NHS was formed, the RAND Corporation was formed and the Big Bang Theory was proposed. But it doesn't stop there! On 6 May 1541, King Henry VIII orders English-language Bibles be placed in every church. For more interesting facts click here.
Has anyone noticed that 6 May was the day George V was proclaimed King, after the death of his father Edward VII? This date, 6 May, was also the day 20 million viewers watched the first televised royal wedding between Princess Margaret and Anthony Armstrong-Jones. Westminster Abbey sure had a full diary for this special day. Away from Westminster, 6 May 1994 also saw Queen Elizabeth II and President Francois Mitterand officiate at the opening of the Channel Tunnel.
The 6 May 2023 will go down in history, not just as the Coronation of King Charles III, but also as the day many of the British decided that they don't need a monarchy to be British. As the crown weighs heavily on King Charles' head, I wonder if the weight of the globalists plan weighs heavily on his shoulders. Will he deliver? Only time will tell. Will accelerationism accelerate even more now? My gut feeling is that it will, and that we'll see huge changes soon. 
Junior doctors strikes
Back to reality with a bump. BMA Scotland have announced that doctors have voted to continue their industrial action. It was reported that 97% of those balloted voted in favour of strike action. The Telegraph report that junior doctors may reconsider if a "credible offer" is on the table. 
After the Royal College of Nursing vow to continue strike action, despite a decision to accept it by the NHS Staff Council, I spoke to Roy Lilley, health policy advisor, for his reaction just as the news was breaking. Roy highlighted that there was a very real possibility that an all-out strike of doctors and nurses may happen at the same time. This would effectively leave the UK without any health care. Have we become a third world country with little or no access to safe and effective health care? How could this have happened, in plain sight, in 2023, in the UK? But unfortunately, it has.
Covid-19 - Global Emergency is officially over
The Global Covid emergency is over! But did it ever begin? The declaration has been made—yes, I thought a 'declaration' was a bit strange, something an elected world leader may say, not the head of a corrupt 'health' organisation. But Dr Tedros Adhanom Ghebreyesus, head of the World Health Organisation (WHO), has indeed declared that Covid is no longer a global emergency. We can all stand down, but how many of us stood up in the first place?
As we all relax and return to normal lives, most of us know that normal, as we once knew it, has gone forever. Now that we have learned to live with Covid–19, what next? My GP surgery answer phone is still insisting on masks, tests and jabs. But why? According to Dr Tedros Ghebreyesus, "at least 7 million lives were lost", however, the figures are more likely to be 20 million. Where does he get this 'estimated' evidence from? Is he just making it up as he goes along? All that said, we are told we must still be on alert—but on alert for what precisely? Just because the highest level alert has been removed, apparently we must remember that if we let our guard down the emergency situation could be reinstated. As long as we remain members of the WHO, we will remain shackled to their regulations, surveillance and restrictions.
I wonder who actually trusts the WHO. Not those reading this blog I would imagine. James Roguski continues to dedicate all of his time to staying on the heels of the WHO, the Pandemic Preparedness Treaty and International Health Regulations. We thank him for his diligence, fierce, accurate and laser sharp reporting, and for keeping all of us in the loop.
Pfizer: Covid–19 injection and cancer
A very interesting video has emerged on Bitchute about a Japanese Professor who has made a startling discovery relating to Pfizer's mRNA Covid-19 vaccine. Professor Murakami of Tokyo University of Science was surprised to find SV40 sequence in the Pfizer jab. SV40 is a known promoter of cancer viruses. SV40 is not necessary to make an mRNA vaccine, so why is it in the jab?
We have been reporting on UK Column news on many serious adverse effects including a mass awakening of many diseases that may be lying latent. As many will know, Pfizer are teamed up with BioNTech, founded and run by a husband and wife team who have been searching for the Holy Grail of vaccines, the cancer vaccine. According to Micelle Roberts, the BBC's health editor, a new mRNA cancer vaccine will be tried out on the UK population later this year.
Let's not forget that Bill Gates, together with Jeff Bezos, was instrumental in facilitating early diagnosis cancer testing in the NHS through his company Grail in the The Galleri Trial: 'Detecting Cancer Early'. Cancer is big business. Suddenly we are told 1:2 of us will get cancer in our lifetime—but since when?
Measles
Has anyone checked in on the UKHSA recently? I have, and it seems that measles is top of their agenda. The mainstream media is eager to remind parents to jab their kids as cases are reportedly surging. Should we liken our government agencies to the 'boy who cried wolf'? I am sure I am not alone in remembering that the World Health Organisation has slapped the UK on the wrist and removed its 'eradication of measles' status. Poor show UK, shame on us, must do better. But at what cost? The UK Government are keen we obey the unelected orders and commands from the WHO.
Measles has also been in the news a lot recently. As the crisis in Sudan continues, the country's National Public Health Laboratory was seized by fighters. The laboratory holds samples of hazardous materials and samples of measles and polio. The WHO say there is a "high risk of biological hazard". Are they preparing for a measles epidemic? The mainstream media, fond of the word 'spike', warn us that a spike in cases is leading to great concern and that we should all be very worried.
Lockdowns and an inability for parents to get their children's childhood jabs are being blamed for the 'surge in cases', but is that the real reason? More parents are becoming suspicious as they are faced with a barrage of 'invitations' from their doctors, schools and the NHS to take their kids to be jabbed. With consistent television and media campaigns, the pressure is on. As many more parents choose not to accept those invitations, expect the fear and publicity to be ramped up.
500+ nurses could be struck off
I have been vocalising my concerns over staffing within the NHS, in particular the poor and often dangerous quality of nursing that many are receiving. My concerns were not unfounded as it appears more than 500 midwives and nurses who are working in the UK may get struck off the register (not that they should ever have been on it in the first place). A computer based test (CBT) centre in Nigeria has been named for issuing what appears to be fraudulent and incorrect examination results, resulting in many nurses being issued with invalid Nursing and Midwifery Council (NMC) registrations. The CBT covers questions on medicine dosage as well as numeracy. The NMC is now writing to the nurses involved—but what happens in the mean time? Are they still practicing? Who is nursing you? When and where did they qualify? Ask the questions. It is your life in their hands.
Nurse in Netherlands admits to killing at least 20 patients with Covid
Killing you kindly. A 30 year old nurse, who is referred to as Theodoor V, had concerns over the suffering some patients were experiencing during the pandemic. He confessed his actions to staff whilst he was being treated for mental health illness. The hospital concerned were immediately informed and a criminal investigation commenced.
He is to remain in jail in Assen under pre-trial detention. The nurse was arrested on 17 April on suspicion of involvement in the death of patients at The Wilhelmina Hospital. The nurse is no longer employed by the hospital.
How many nurses have felt the same? I wonder how many other nurses have given one shot too many of midazolam and morphine, a dose they knew would end a patient's life (any nurse worth their salt will know this is a lethal combination at the right dose and time). How many nurses are suffering with invisible mental illness? How many nurses are fully qualified and safe to practice? The answer to that question is that no one knows. Will we be seeing similar cases in the UK and other countries around the world? Who is on duty in our hospitals and care homes?
Rage against the machine slows down
Despite the World Economic Forum (WEF) attempting to launch us into the Great Reset at 'warp speed', it appears it will have to slow it down.
Machines are losing the battle. The WEF 'Future of Jobs 2023' report states that businesses currently estimate 34% of all their tasks are now completed with machines. However, that is a reduction in the original projection of 47% by 2025. The target has now been predicted on a guess, and it is thought that 42% of tasks will be automated by 2027. Humans still hold the balance of power—let's keep it that way.
Bill Gates goes Nuclear
Who knew Gates owned his own Nuclear Innovation Company? Bet that fills you with confidence. TerraPower was founded in 2008 and now, 15 years later, a project that has been ongoing is coming to life. Gates has been celebrating his latest achievement in Kemmerer, Wyoming. His next generation nuclear power plant, Natrium, will open in 2030. He boasts it will be the most advanced nuclear facility in the world. Gates is convinced that this will be a huge boost for America's energy independence and the 'fight against climate change'. Perhaps it will power his new 'smart city' Belmont—or maybe his ego? 
And finally
Some experts are warning that life is about to get bumpy, worse than the 2008 banking crash. Get ready for some more bank collapses. More than you may realise are in trouble. I was alarmed to see this report in Bitcoin.com entitled 'Fed Reveals 722 Banks Reported Unrealised Losses Over 50% of Capital as Concerns Over US Banking Crisis Grow'. Let that sink in—722 banks are in trouble! Are you ready for more inflation hikes? How many of you have been faced with an inquisition from the bank teller when trying to withdraw cash from your bank? I have heard from many. 
MHRA Correction - My apologies for getting the date wrong on the news! I do hope you have booked your place for the MHRA Board meeting on Tuesday 16 May at 10.00am. There are more and more of us attending every time. Thank you, it's good to know I am not alone.
I imagine that a week in the life of the MHRA is becoming increasingly uncomfortable for those on the Board. So uncomfortable that this could be Stephen Lightfoot's last meeting as he 'hotfoots' it or rather 'light foots' it off the Board. I wonder who will be next. Thankfully we have many experts working around the clock taking them to task—but they need our support. It's up to all of us to do our bit.
Do try to attend the meeting if you can. It's empowering knowing they are just the other side of the screen—we see them, but they don't see us. A pharmaceutical panopticon of problematic proportions—but to them, not to us. You can feel the tension. You may wish to have some ginger close by, it can be a bit nauseating at times, especially during the multiple luv in's.
Until next week,
God bless,
Debi.
For we walk by faith, not by sight. 2 Corinthians 5:7