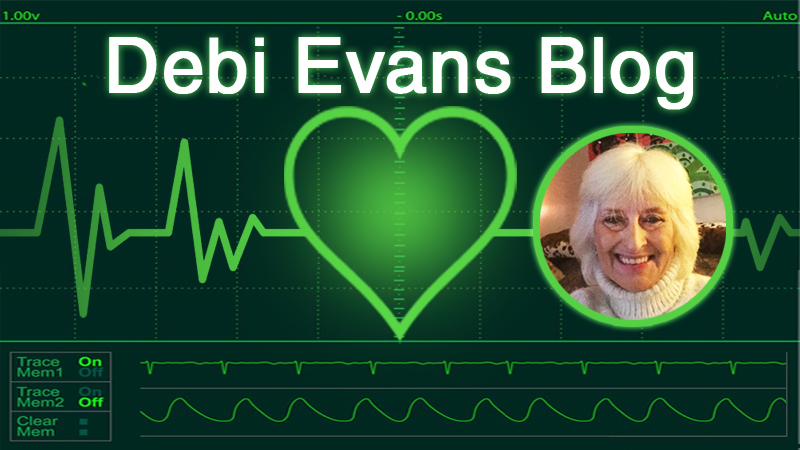 Fires still dominate our headlines. It was no coincidence that on Friday's UK Column News, Vanessa Beeley presented an excellent report on the disastrous fires in Hawaii that have claimed 104 lives and destroyed many homes. It was interesting to read that many properties owned by celebrities were saved. During Vanessa's report, we were shown the 'smart city' plan for Tenerife at the same time that fires were being reported there, too. Our thoughts and prayers go out to all affected. There are striking similarities to the situation earlier this summer on the Greek island of Rhodes, on which Vanessa previously reported.
With fires raging still in British Columbia, Canada, we have to ask ourselves whether there is a darker agenda at play. What do the United Nations know about wildfire risks? Build Back Better after the burn? 
Thoughts and prayers also go to those in California affected by Storm Hilary. A 5.1-magnitude earthquake was felt, with plenty of aftershocks still occurring. With more storms forecast, the nightmare for California is sadly not yet over. 
Monoclonal antibodies / molecular engineering 
I have a very important message for everyone, but especially for parents, grandparents and all those who care for babies and children. By now, in 2023, many of us have heard of the dangers surrounding 'vaccines'. Those who volunteered their arms for the Covid–19 injection appear, thankfully, to be much less likely to volunteer again.
One area I am particularly concerned with is monoclonal antibodies and antivirals. Monoclonal antibodies are often used for conditions such as cancer (via chemotherapy) and HIV. Most of them are very toxic and have very serious side effects and should be used with caution. Many of us have probably heard of cancer sufferers who have said that the treatment is often far worse than their original symptoms.
I am seeing many more and more monoclonal antibodies coming down the line, including one for new born babies that will be given to them whether they need it or not. In the name of preventing Respiratory Syncytial Virus (RSV), All healthy British babies born in autumn or winter will be given a monoclonal antibody regardless. However, RSV in babies is generally mild and the vast majority make a good recovery with no lasting effects. Babies have remarkable immune systems: if you'd like to find out more, check out the interview I did with Brian Gerrish on the thymus gland just over two years ago.
We have covered the concerns and dangers over monoclonal antibodies on UK Column News many times—but I am concerned that not enough are aware of the dangers yet. What research has been done on the effects of monoclonal antibodies given in combination with mRNA? Has anyone bothered to find out?
I am keen to repeat and highlight to readers that every drug has two names. Don't be fooled by the name on the box. Check the patient information leaflet or the MHRA website first, for the active ingredient. For example, the RSV monoclonal antibody for babies is sold as Beyfortus, which sounds quite innocuous. However, the active ingredient is the unpronounceable nirsevimab. The last three letters give the game away; the suffix -mab indicates that this a monoclonal antibody—a category that is under additional controls, meaning that it is monitored even more intensively than other medicines. Why would you give a very powerful and toxic drug to a healthy new born baby? Please don't, and please do your own thorough research first.
But it's not just new born babies at risk, potentially all of us are. Do you know anyone with a diagnosis of rheumatoid arthritis, osteoporosis or flu, to name a few? It is possible that they are being offered a monoclonal antibody without being informed about what it is or the associated risks. With more and more monoclonal antibodies being pumped out in record time, I would urge everyone to double check what they are taking, and then, if necessary, make an informed decision as to whether you think this is suitable and safe for you or your children. Please read the patient information leaflet. Next week, I will focus on antivirals such as Remdesivir.
My final takeaway from this is a question: Why would anyone use a heavy duty, potentially dangerous drug for what could be considered a non-life threatening 'mild illness', which the body's immune system is more than capable of dealing with? What risk/benefit assessment has been performed? And do the risks outweigh the benefit? Only you can decide, but whatever you do, please inform yourself and others.
Are you shingles-prepared?
While I was out and about this week, I saw Christmas cards for sale. Normally, I would sigh and groan that August is far too early to be seeing Christmas cards. However, this year, I felt a strange sense of relief at something that, as crazy as it seems, is what I remember as being 'normal' in the old world.
Our 'new world' includes adverts on the television promoting jabs. When has this ever happened before? Being ready for Christmas, sure; but why are we being asked if we ready for shingles? Why should we be? And if we should, then why? GlaxoSmithKline and the NHS think we should be prepared for shingles and have been eager to peddle Shingrix advertisements in between episodes of Coronation Street. This is a vaccine that prevents Herpes zoster, alias shingles. It appears that this winter we need to be ready for everything, from Mpox to new variants of Covid, flu, RSV and the myriad of other diseases heading for our shores. Will you be 'shingles-ready'?
Television advert regarding heart attacks
Has anyone seen the latest shocking television advert warning people of what a heart attack looks like? A man experiencing crushing heart pain is pictured with a virtual set of arms suddenly appearing to crush his chest tight. The advertisement recommends calling 999. However, as we all know, only those in cardiac arrest—that is, those who are clinically dead—are eligible for a Priority 1 callout. In many British ambulance areas, heart attacks are deprioritised to priority 2. Often, the golden hour of opportunity to save patients is missed.
But with defibrillators on every corner and adverts every few minutes on television, we have to ask ourselves: why the sudden interest in heart attacks? I wonder whether anyone has thought to ask those suffering if they have had a Covid 'jab'?
Lucy Letby
Also dominating our headlines this week has been the conviction of nurse Lucy Letby, who was found guilty of the murders of seven babies in her care and the attempted murder of seven others. I cannot even imagine what the families are feeling or the grief they will have to live with. I am still aghast at how this was allowed to go on unnoticed for so long. I hope there will be a full inquiry into what really happened behind closed doors. Chief Nurse Ruth May has made a statement condemning the crimes of Lucy Letby—but, Miss May, it happened on your watch. With a further 4,000 cases being investigated, how on earth did it get to this? As of writing, this is still a live case and sentencing has not taken place, therefore I am reluctant to comment too much further. 
And while I appreciate the sentiment and concern of those wanting to celebrate the demise of Lucy Letby, I would ask: when can we 'celebrate', if that's the right word, the demise of those who are guilty of medical malfeasance, gross professional misconduct and murder of millions around the world, including children and babies, during the Covid–19 plandemic? Many of those who we have lost had their lives ended prematurely and abruptly. Will they ever be brought to trial? Will they ever have the spotlight turned on them? 
Is the Lucy Letby case simply a psychological operation to numb us from the real wickedness and truth being hidden in plain sight? Repeated exposure to certain traumatic events is thought to inure humans to the possibility of a far bigger nefarious agenda behind it. I am not a psychologist, but perhaps someone reading this is and can expand on the theory of psychic numbing and if or how it is being implemented around this case.
Viewers' Letters 
This week my mail bag has been full. Thank you all for your letters and e-mails. I do read them all and try to reply to as many as I can. However, it is impossible to reply to everyone all of the time. My apologies. That said, this week I have had many e-mails on two particular topics. The first is electric vehicle fires. It appears that trying to board a ferry with an electric car is different from boarding with a petrol or diesel car. Passengers are questioned on what vehicle they are driving, and if it is a hybrid or electric vehicle, it has a big green EV sticker slapped on the windscreen.
A couple of days ago, while waiting for a train, I was surprised at one of the tannoy announcements warning those waiting that electric scooters were not allowed on Great Western trains and that anyone found with one on board would be disembarked from the train and would be liable to a fine. Electric bikes are allowed. Why?
Here is a statement from the Great Western Railway website;
From 21 May, 2023, customers will no longer be able to bring e-Scooters onto GWR trains or stations.

This follows a number of incidents on the UK rail and tube network where lithium-ion batteries in e-Scooters have been associated with severe overheating, increasing the risk of fire.

If unchecked, this carries particular risks in enclosed spaces on board trains.

Unlike other personal mobility devices such as e-bikes or mobility scooters, e-Scooters are not currently regulated, and are not required to meet minimum safety standards for vehicles.

Customers bringing e-Scooters onto GWR trains or stations will be asked to leave. Unattended e-Scooters will be treated as abandoned and will be safely disposed of.
The words "safely disposed of" are interesting. My questions would be, how and where?
Biometrics on Trains 
Staying with the trains, I noticed a steel tubular structure recently installed on my local railway station platform. Curious, I asked the stationmaster (yes, we do still have them, for now) what it was. He grimaced as he informed me it was a biometric scanner in order to 'swipe and go'. No more paper tickets, no more ticket offices.  But what if you don't want to 'swipe and go'? What if you can't 'swipe and go'? Will train travel be conditional on you and I having to share data?
As someone who doesn't have any contactless cards and who never takes a smart phone out of the house, how am I supposed to get on the train? If I don't play their game, it appears that I am automatically excluded. The public consultation ends this month. It is the last time you can make your views known about the permanent removal of ticket offices, please make your views known here. We cannot afford to lose ticket offices or those who work within them.
NHS: Superior social status obtains courteous treatment
The second biggest topic in my inbox this week was the state of the NHS. I wish I was getting some stories of excellence, but I am getting none. If you are reading and have had a good experience recently in the NHS, please get in touch. It can't all be bad, can it?
I received an e-mail from a lady who had developed an allergy. She had not done or eaten anything different or unusual; however, it resulted in her mouth and face swelling to a potential life threatening situation. She was admitted to hospital to be observed in case she experienced an episode of anaphylaxis. However, far from being observed, she was ignored and made to wait for many hours in Accident & Emergency while in a lot of pain. She was chastised, spoken down to and blamed. Recently married, she was distraught when her husband was told to leave. She felt vulnerable and totally alone.
While in hospital, as she describes:
I was wide awake all night, listening to all the hospital noises and watching the other people, all very elderly and very sick, needing their bed sheets changed etc. It was very depressing and I wish I hadn't seen some of the things I saw that night.
She went on:
I had heard him talking down to the other patients, and I wasn't going to let him talk that way to me, and I was so fed up and exhausted that I replied, "I'm Professor ***** *******." He suddenly looked shocked and confused and off his game. The conversation was funny, looking back at it:

"So you're a professor? Where? What is your subject?"

"********* University", I replied.

He proceeded to talk to me with a little more respect than he did with the others.

When he left, he said, "Good luck with your work"—something you might say at an academic conference, but maybe not to a woman on her period with no sleep and a swollen face.

They discharged me in the afternoon, and I couldn't have been happier to leave the place.
This is not an 'NHS experience', this was an 'NHS nightmare'. Worse still are the memories that this lady will be left with. If she never trusted the NHS again, would any of us blame her? I certainly wouldn't. I am pleased to report that she has now recovered—but if she had received the correct treatment promptly, her nightmare could have been avoided. This would never have happened on my watch. This is not good practice; far from it. It's dangerous, in my opinion. What lengths do we have to go to to stay safe in the NHS? Do you feel confident in those you are seeing? Do you even know whom you are seeing?
Jonathan Van Tam
How many of us are surprised that the infamous, cheeky chappy, the 'beloved' darling of the pandemic, Sir Jonathan Van Tam, sidekick to Professor Sir Chris Whitty, is employed with Moderna? Definitely not me!
Those of us 'in the know' were already aware of Professor Van Tam's stellar career with big pharma for over two decades. In 2000, he joined SmithKline Beecham as an associate director before moving onto Roche in 2001 as head of medical affairs. Aventis Pasteur was his next calling where, in 2002, he was UK Medical Director. It is worth remembering that Moderna are an mRNA company and are busy setting up a manufacturing facility here in the UK. The revolving door of public servants, politicians and pharma, just keeps on revolving. The conflicts of interest and corruption will continue until we, the people, say no more and put an end to it.
Covid variant BA.2.86—will you mask up? 
Here we go again. BA.2.86 is here in the UK Nicknamed PIROLA. Scientists say in one breath that alarm bells are ringing and in the next breath declare there is no need to panic. What we do know is that according to scientists it is the 'real deal', whatever that is. Another article describes the new variant as B6 or Pi. However, pirola is not the only variant of concern. Eris, as we reported last week, is still very much on scientists radars. 
I am sure we are all very relieved to know that Tedros has his eyes firmly on it and the World Health Organisation now have it firmly on their radar. Anyone else getting fear fatigued? I hear there are plans afoot for everyone to mask up again in the very near future. September has been mentioned and apparently lockup's are on the agenda again for winter. Perhaps this is a way to test the public out. How many of us will comply a second time around? Or will this lead to civil uprising? Perhaps that is the intention. Who wants to protect the NHS? What is the point when it is already dead and buried? You will be relieved to know that a 'vaccine' is already on the way. 
Fitbit for flu
If you have flu or Covid this year, you will be given a 'Fit Bit' in order to monitor your condition at home. Remember I warned last week that the 10,000 beds, aka virtual wards, are not actually wards at all, it is your bedroom. Your bed in your home. Did you agree to lease out your bed to the NHS? Set to save the NHS £900 per hospitalisation, it's a no brainer for the NHS. But do you trust a Fit Bit?
Whilst the NHS appear to think they have a 'robust plan' for this coming winter, it appears not all is as it seems. The extra beds announced, include your bed, but that won't be enough to prevent the NHS from collapsing…again. When I said the NHS was already dead, I wasn't joking. Seems I am not alone, The Independent appears to agree.
In brief
Midge Trial in Scotland
Is it time to stock up on insect repellent? Would you volunteer to be bitten by midges for 8 hours? I wouldn't, however, an area in Scotland notorious for midge bites is under the spotlight. 10 people will be paid a paltry £100 to expose one arm to midges whilst the other arm is protected by a new product called 'Smidge'. The brave volunteers will be tested in Inveraray in Argyll by APS Biocontrol who will be conducting the study. Do you think they are Bill Gates midges or am I being getting too cynical in my old age? As an alternative to DEET, I have heard anecdotally that Skin So Soft by Avon is a great insect repellent, I am now stocked up, just in case.
Stories to keep an eye on in the next month
Massive sunspot seen from Mars
Many regular readers will know I keep a close eye on space and in particular the sun. SpaceWeather.com states:
Over the weekend, the rover found a large sunspot. This animation shows the behemoth crossing the solar disk Aug. 17th through 20th: Perseverance can see approaching sunspots more than a week before we do. Consider this your 1-week warning: A big sunspot is coming.
 
Evergrande
How many have noticed that Evergrande, China's biggest property company, has filed for bankruptcy in the USA? I am no expert, but it is worth noting that the domino effects of this could be catastrophic. When there were rumours of its collapse in 2021, it sent shudders around the world. 
 
Country Garden 
This Chinese firm, worth £189 billion, which is China's biggest real estate developer, is in danger of collapsing. This, in many expert's opinion would:
pose a danger to the global economy as the recovery of the world's second largest economy fails to live up to expectations.
What risk does this collapse of Country Garden pose to the UK? Enormous, it would appear.
Could the collapse of both these companies simultaneously, be the 'perfect storm' in prelude to a global financial crash? Eyes on the US stock market for the next 30 days.  
And finally
My book of the week, if you want to know the future plan, is The Great Narrative: For a Better Future, by Klaus Schwab and Thierry Malleret. This is the sequel to Covid–19: The Great Reset. Did you know the United Arab Emirates is the only country in the world to have a Ministry of Possibilities? It appears that Professor Schwab and the World Economic Forum are keen to work together (page 24 for those interested). Synthetic biology is also covered in depth.  
Until next week. Keep up with the random acts of kindness; they mean more than you would know. Be brave and discerning. Join your own dots, do your own research and find your own truth.
God Bless,
Debi

The sun was risen upon the earth when Lot entered into Zoar. Then the LORD rained upon Sodom and upon Gomorrah brimstone and fire from the LORD out of heaven. Genesis 19:23,24