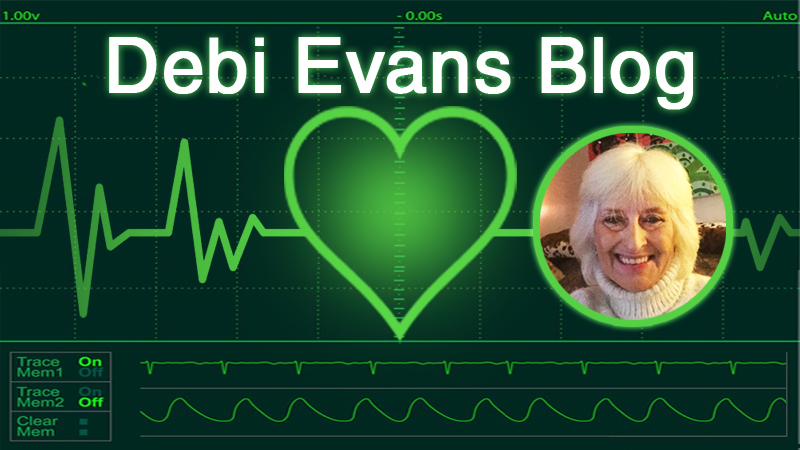 Judge or Love? This is the choice we appear to be faced with amidst a world full of anger and arguments. Have so many really lost the ability to show love? Are we in danger of appointing ourselves judge and jury as we wake up daily to more divisive news stories flying our way?
In these trying times, maybe we should take a moment to remember how blessed we all are. If you are reading this blog, if you are keeping your eye on alternative media such as UK Column, if you are well-researched, open-minded, willing to debate and willing to challenge the narrative, and if you are able to discern between genuine evidenced information and misinformation, you are blessed. We are all blessed, we are still here, and we are still challenging the wicked system that has enveloped all of us.
Infighting is toxic. We have an example to set to our children; it is those who try to do them great harm that need to be stopped. I worry sometimes that we are in danger of hitting the self-destruct button, which I believe is the intention of those who 'govern' us. What would give them more pleasure than to see us all fighting amongst ourselves, what better way to absolve themselves of blame than to blame the people? I don't believe we were created to fight with ourselves, for there is a much bigger beast we need to be fighting right now. Pick your fights, and pick them wisely. There are always plenty of positives, if you care to look.
This week I would like to focus on you, our audience, and I'd like to bring attention to the incredible work that you do when the chips are down. Many write to us to ask, "What can we do? How can we make a difference"? We generally suggest writing to your local MP and organisations to challenge them and question them. Some people immediately dismiss this as a waste of time and energy; however, I would beg to differ. Keeping those who bark orders at us under a spotlight makes a very big difference. 
Our elected representatives, media organisations, regulators (which are really enablers for industry) and élite don't like being watched. Are you willing to allow them to hide from righteous judgement under cover, unseen and unknown? Writing an e-mail or a physical letter might be a bore, but it is cheap and relatively quick. To be honest, every time I put a letter in the post or hit the Send button, I feel a sense of satisfaction. 
Last week, we reported on the appalling lack of attendance by our elected representatives for Andrew Bridgen's debate in Parliament on excess deaths. We heard from Alex Kelly live on the news of how she was denied access to the Public Gallery in the House of Commons to listen to the debate, despite being in receipt of an invitation by the MP who moved the debate. We also heard how Rishi Sunak was in the building and told those who attended, via flunkeys, to 'keep the noise down'. That noise was the noise of the people supporting the debate. Alex asked you all to write to Ofcom, BBC and your MP to complain. And thank you, because my goodness you have. Bravo, one and all!
Thank you to Joanne, who wrote to thank Andrew Bridgen directly. She also suggested that we keep it brief and simple and also to include our own MPs in the email. If nothing else, this may nudge a few consciences. I think it is a great idea. Her letter is here:
Dear Mr Bridgen,

Thank you for your speech in Parliament on Friday 20th October concerning the excess deaths in the UK and worldwide.

Although disappointing to see so few MPs in attendance, including mine [INCLUDE NAME OF YOUR MP], it's heartening to know that an MP is taking an interest and pushing for an enquiry into this important matter.

Very best wishes,

Joanne
My thanks also go to Linda, who sent me her reply from the BBC in response to her complaint. To be clear, on UK Column News I referred to the 'propaganda' regarding the safety of vaccines that was shown on screen at the same time as Bridgen was speaking, in the form of on-screen banners—though, according to the BBC, these are called 'astons'. I stand corrected.
The BBC has responded thus:
Dear Audience Member

Thank you for getting in touch about the House of Commons Adjournment Debate 'Trends in Excess Deaths', broadcast on BBC Parliament on 20 October.

To allow us to reply promptly to your concerns, and to ensure we use our licence fee resources as efficiently as possible, we are sending this response to everyone. We are sorry not to reply individually, but we hope this will address the points you have raised. 

It is normal practice for BBC Parliament to show what are known as 'story astons' (or captions) which put debates into context for viewers. They are not comments, but editorial context written by journalists working on the live output. 

The first aston made clear to viewers that Reclaim MP Andrew Bridgen had tabled the debate. 

In accordance with the BBC's guidelines on due impartiality, the remaining astons reflected (and are attributed to) the majority medical and scientific view that vaccines are safe. 

We're sorry if you remain unhappy. We have included your points in our overnight report. These reports are among the most widely read sources of feedback at the BBC, and help inform our future editorial judgements.

Thanks again for getting in touch. 

Kind regards, 

BBC Complaints Team

Please note: this email is sent from an unmonitored address so please don't reply. If necessary please contact us through our webform (please include your case reference number).
It would appear that by having sent out a generic letter, the BBC has admitted having received rather a lot of complaints. They appear not to want any replies, though; more reason to continue to e-mail Tim Davie direct. Our audience us our intelligence, and just because the BBC don't want a reply is all the more reason to continue to put them under both pressure and scrutiny. With regard to their definition of 'impartiality', they are reading from a different dictionary to ours.
Thank you to everyone who e-mails me with all their news, I only have one pair of eyes and ears, so I am indebted to all of you who take the time and trouble.
 
On the ground with a paramedic 
Thank you to someone from our audience, a senior paramedic working in the NHS, who spoke to me recently about what he was seeing on the ground. I will simply refer to him as 'A' for anonymity. 'A' said:
The group of paramedics who are aware of the narrative, as I am too, are seeing more detrimental stuff in the community, turbo cancers, acute DIB [difficulty in breathing], alongside cardiac episodes. It seems a decline in health generally: those that had one illness have stepped into comorbidities [secondary illnesses], and they are still scratching their heads as to why, thinking they have done the right thing by having their vaccines. I tell as many as possible: don't have any more!

The masks are back on in the hospitals and it's an absolute circus. These health professionals are supposed to be academics, and I'm walking around in disbelief at their actions. Most of my shifts are spent queuing at the hospital, and I'm ashamed to work for the NHS.
Stories in Brief 
NHS asks 'guests' to mask up again
We can't say we didn't warn people—here we go again. Some regional NHS Trusts are asking 'guests' (it seems the word 'patient' has been removed) to wear masks in all clinical areas. Not only masks, but social distancing and hand sanitiser are also back. According to NHS Guidance, each trust can make their own protocols based on 'infection rates' in that area. Don't worry if you don't have a mask to hand: Trusts will provide them for you—unless, of course, you are exempt.
GB News or Fawlty Towers?
When Boris Johnson was forced to resign as Prime Minister because of Partygate, I remember having a conversation with Brian Gerrish about Boris' future. We both agreed that it was likely he would find his way to GB News at some point, given the close relationship that both he and the channel have with Bill Gates. So we were not surprised to learn that he is indeed to be their newest presenter, following closely in the footsteps of John Cleese. All we need now is Nadine Dorries and we pretty much have a full cast of Fawlty Towers at the Paddington studio. Basil or Boris—you decide. 
The Internet Watch Foundation
I had not heard of this organisation; have you? The Internet Watch Foundation (IWF) has the task of removing online child sexual abuse imagery.
According to its latest report, the IWF has assessed over 11,000 files of AI-generated child sexual abuse material that were posted to a dark web forum in one month. They found 2,978 images to be criminal in nature, which means they violated UK laws that sanction the taking, distribution and possession of an 'indecent photograph' (or pseudo-photograph) of a child.
I watched the Artificial Intelligence Inquiry in Parliament in its entirety last week, where Dame Melanie Dawes, CEO of Ofcom (who has a nice shiny bio page on the World Economic Forum website) admitted that the regulatory framework governing AI was not fit for purpose. Lucky, then, that we have the Online Harms Act (as we must now get used to calling it) to keep us all safe. In a summit next week at Bletchley Park on AI safety, it was disappointing to learn that no-one giving evidence to the Inquiry was able to attend. It was clear that no one knows what the risks of new technologies such as chatbots were, although they would easily lead people to some very dark places. It is well worth viewing if you have the time and the stomach.
My main takeaway was that in reality, no one knows what AI is capable of or what the risks are. "Mistakes will always happen": not my words but those of Dame Melanie. Ofcom is not the only British regulator involved: the Digital Regulation Corporation Forum, an arm of the Information Commissioner's Office, and the Competition and Marketing Authority both work together with it. More to come on that another week. It would also appear that the brightest AI experts appear to be wooed by the salaries paid by Google, Meta et al., and are less impressed by a civil servant's salary. 
Log burners
Mike Robinson has been reporting on the Energy Bill, which has just received Royal Assent and become the Energy Act. As part of the Government's ambitious 'green country plan', we are all legally required to make changes to the energy performance of our homes. If you are banking on your log burner to keep you warm this winter, you may wish to read this report.
Do you live in a 'smoke control area'? If you live in a city or town, it is likely you will. With on the spot fines of up to £300 and the threat of a criminal record, who will decide to 'break the new rules' and how do you even know if you are breaking them? Do you know how much your log burner emits per hour? I don't. However, the amount of smoke you can chug out is now restricted to 3 grammes from 5 grammes. Suggestions as to how to reduce emissions include choosing your wood and kindling carefully; lining and sealing the chimney; and burning less wood. 
Local authorities have been given enforcement powers—but in reality, how is this measured and by whom? Are we to expect the chimney police? With a very high number of active volcanoes currently spewing lava and dust into the world's atmosphere and bombs and missiles exploding like fireworks, a log burner's emissions appears irrelevant to me. Or maybe I am being over-cynical.
BBC and Al Jazeera report from Gaza live—during communication failure? 
This week I was intrigued to watch both the BBC and Al Jazeera reporting live from Gaza at a time when—according to the World Health Organisation, UNRWA and the Red Crescent—there was a complete communication failure following an Israeli incursion into Gaza the night before. I wrote to Tim Davie and the CEO of Al Jazeera to ask how they had managed to provide live coverage from their reporters whilst emergency organisations were unable to contact their aid workers within Gaza.
It seems the WHO and the UN emergency preparedness plan doesn't extend or include back-up plans when the internet and phone signals go down. I don't call that very prepared; do you? Perhaps it is on purpose, or maybe it slipped their mind? 
Book of the week
Thanks to Cheryl Grainger and others for informing me that the ring-bound leaflet my friend received in Parliament Square on excess deaths was taken from;"Cause Unknown" by Ed Dowd.
Film of the week 
Leave The World Behind by Netflix. For those of you who haven't seen this trailer, when you watch it, do you know who was involved in producing it? The answer, here, may surprise you. 
And finally
Thanks to all those who reminded me that the green flash on an electric car is a choice and not a very reliable way of identifying an EV. There are other ways of identifying an electric vehicle which are far more reliable. I shall be keeping my eyes open.
Lastly, for anyone who thinks my mission to warn others of the risks when thinking of buying an electric car are because I might be jealous as I couldn't afford one, then I would throw out this challenge: donate to me an electric car and I will publicly auction it off and donate all the proceeds to UK CV Family. I rest my case, I am very happy with my trusty 14-year-old Vauxhall Corsa, and I prefer my old fashioned inbuilt CD player than satnav, thanks. I may get lost from time to time, but at least no-one knows about it. 
The cause of the Luton Airport car park fire is still under investigation and a man has been arrested. Although we never reported its apparent cause, there were reports to suggest that the offending vehicle could have been a diesel car or an SUV, while others have said it was an electric Land Rover. However, cause aside, the dangers remain. How much weight can your local multi-storey car park take before it collapses? Does anyone know?
My thanks to Peter, another of our wonderful viewers, for sending me an article from the Epoch Times indicating that I am seemingly not alone in waking up to the reality that, if nothing else, electric vehicles are over hyped and have huge drawbacks.
This week, I have been on stocking up on cat food and cat litter. If all else fails, the cat won't go hungry and will have a clean working toilet. Have you stocked up on pet food yet? And don't forget bin bags; there's a lot you can do with one bin bag! 
Until next week.
God bless,
Debi.
For there shall arise false Christs, and false prophets, and shall shew great signs and wonders; insomuch that, if it were possible, they shall deceive the very elect. Matthew 24:24