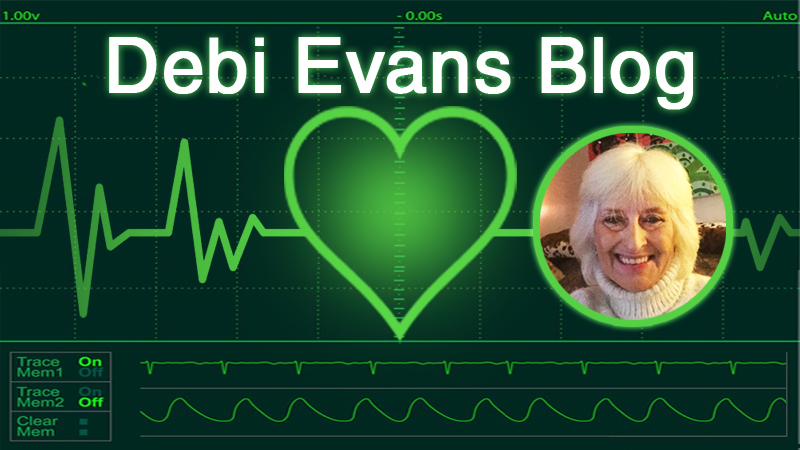 What a week! I was going to highlight that Prince Harry has been dominating our headlines with his emotional appearance in court. However, the news keeps coming thick and fast as the drama continues in Westminster and Scotland. With Nicola Sturgeon under arrest as I write (later released, apparently under investigation), the political world seems to be imploding.
In Westminster, Nadine Dories was first to jump ship as sitting MP, with immediate effect. Hours later Boris Johnson goes the same way, and then Nigel Adams MP resigns the next day. Am I being overly cynical in thinking that Boris (in a marginal seat in Uxbridge) may like to fight for another vacant seat? Perhaps one of up and coming by-elections? Not as a Tory candidate but maybe for another party? Time to 'Reform' politics, perhaps?
After all, the Reform Party was originally the Brexit Party, and what better 'poliebrity' (a fusion of the words politician and celebrity) than Boris and his backers to return to Parliament. Will there be more rats jumping off the sinking ship HMS Conservative? I have a feeling there will be. Only time will tell, but in this bizarrely inverted world, anything is possible. Boris has not gone for long; I'm sure he will be back. 
Catching up with UK CV Family and the vaccine injured
Last week I had the good fortune to catch up with the vaccine injured (interview to follow soon on UK Column). Many of our regular viewers will already know Charlet Crichton from previous interviews. Charlet was one of the founders of UK CV Family, a support group to help those with vaccine injuries navigate their way through a labyrinth of agencies, organisations and appointments. The group is run and managed by those with vaccine injuries, many of whom have lost their jobs and independence.
UK Column has walked alongside those with vaccine injuries since 2021. UK CV Family originally had 400 members, but just two years later that number has risen to 1,200, with more joining on a daily basis. In one month, 37 more have joined. It is always a good day when I speak to Charlet, who never fails to amaze me with her positive, kind and gentle manner. Far from complaining or blaming, Charlet always highlights the kindness that she and the group have received from so many people.
I would like to take a leaf out of Charlet's book and remember that while the world's media may want to continue churning out doom and gloom, there are millions of good, kind and honest people out there doing many incredible things. As the number of vaccine injured individuals increases, the press coverage and attention declines. While the rest of the world appears to implode before our eyes, it is humbling and sobering to remember that the vaccine injured are still fighting for justice and haven't given up hope. UK Column will continue to walk with those who are vaccine-injured and will keep their stories alive in the media.
Canadian wildfire update
As the Canadian wildfires continue to worsen, there are over 100,000 residents who have been evacuated. Exhausted fire crews are being assisted by other fire crews who have travelled to Canada from across the world. As of writing, there appears to be no specific cause for the record number of fires, but speculation is rife. The smoke from the fire has also affected much of the north-east of the USA.
The sky in New York has been red, and many residents have gone into a voluntary lockdown. I spoke to Jesse Zurawell, who lives in New York, and he described the scenes as surreal. He said the streets are empty and those who did venture out were wearing masks to protect themselves from the ash. The air quality is worsening in New York City and it has now been declared as having the worst air quality in the world. 
World Health Organisation (WHO) and the Abortion Care Guideline
I was particularly shocked to read this article written by Dr David Bell:
The World Health Organization (WHO) recommends that babies' lives may be ended up until the moment they emerge from the birth canal, without delay, whenever a pregnant woman requests it. Through its updated Abortion Care Guideline released in 2022, WHO expects all Member States to implement this policy.
The World Health Organisation (WHO) released its Abortion Care Guidelines in 2022. 
194 member states are expected to follow the guidelines, although there is no power of enforcement, yet. I am not often left cold, but this article and its revelations has left me feeling chilled to the bone. 
Children's study
It is official, Covid–19 is no longer a global emergency. Children have never required a vaccine. Fact. However, it appears the authorities don't agree and declare that vaccines offer the best protection against severe disease and death. Thankfully, parents have been reluctant to vaccinate their children due to safety concerns. But that hasn't stopped the authorities wanting to jab as many as possible.
Did you know that a large study looking at the safety of Covid–19 vaccines for children aged five years and under has taken place? According to the study, between 18 June 2022 and 18 March 2023, 135,000 doses of Pfizer and 112,006 of Moderna were given to children from the age of six months to four years. The children in the study were observed for 21 days after vaccination and no cases of myocarditis were seen. However, one child suffered anaphylaxis, which was blamed on a food allergy, and another child did suffer a pulmonary embolism. Another child had a haemorrhagic stroke, which, according to researchers was likely due to congenital abnormalities and not the vaccine.
So, nothing to see here then? My questions would be, why would a child, least of all a vulnerable child with congenital abnormalities, be included in such a study? According to the study, there is no evidence of safety concerns for Covid–19 vaccines for young children. Do you feel reassured? I don't. Clearly, the campaign to jab our children is being accelerated and extended. 
Army of NHS volunteers
Volunteering is big business. £10 million has been invested in NHS Volunteering, and the generosity of the public during the pandemic is being harnessed for a more permanent role. While the NHS insist that volunteers are not a substitute for paid staff, some volunteers are working as emergency medical technicians, not tea makers. Signing up to become a volunteer will be made easier as a 'national volunteering portal' is being created. The NHS Volunteering Taskforce report and recommendations can be found here.
Most of us of a certain age are used to 'Friends of the Hospital' voluntary groups who offer their services to run the café within the hospital and to take a newspaper trolley round to the wards for patients who are bed-bound. Thank goodness for those wonderful hospital visitors who would support and befriend patients who had no family close by to visit. Their kindness and dedication has always been appreciated. Volunteers have always been supplementary to hospital staff and most of those are elderly and retired—but all that is changing. If anyone reading is thinking of volunteering, you perhaps should know the following:
It is recognised that the immediate priority for volunteering is to deliver the Prime Minister's ambition for the vaccination programme. However, the taskforce will capitalise on this renewed public appetite for volunteering, to secure an ongoing legacy for health and care.
I would assume from this that volunteers will be involved in the vaccination drive, so will it be a volunteer who is jabbing your friend or loved one? Due to the complex dosing nature of many of these so called 'vaccines', I would hope that all dispensing is done by those fully qualified to do so.
The world of volunteering has transformed into a 'volunteering task force', and youngsters from local colleges are being encouraged to sign up, perhaps in the hope they will be incentivised to have a career in the NHS? Will these students be working as apprentice doctors in the future?
NHS Cadets was formed in 2020 in partnership with NHS England and St John Ambulance to encourage ethnic minority youngsters (from diverse backgrounds) living in deprived areas to consider a career in the NHS. Currently 3,700 14–18-year-olds are participating in first aid courses and leadership skills courses. But it doesn't stop there. Children as young as seven years old are being encouraged to volunteer:
NHS Cadets and other opportunities for young people to volunteer including opportunities from the age of 7.
The volunteering task force is run by some familiar names that may ring some alarm bells. Chief Nursing Officer, Dame Ruth May heads the team, and she is assisted by David Halpern from the Behavioural Science team. How many youngsters are being 'nudged' into careers that they may not have chosen? Representatives from NHS England and the Office of The Prime Minister as well as The Red Cross, St John's Ambulance and the Scouts are represented on the Board.
NHS Volunteers are not to be confused with NHS Reservists, yet another department set up to encourage those who have retired to return to the NHS. Clearly 'NHS Volunteering' has become a 'brand', but there is a fine line between a genuine volunteer and exploitation. For me, currently, that line is blurred, and I wonder who we will actually be seeing in the NHS? Will we even think to ask?
Teledermatology
In simple terms, teledermatology is just another way to use AI and your smartphone to receive a diagnosis of skin cancer faster. Here we go again, the early cancer detection agenda. 
A device called a 'dermatoscope' attaches to your phone camera and takes high spec images of spots, moles or lesions on the skin. The service, which extends to GP surgeries, will eliminate the necessity for patients to attend hospital in person. With no bulging waiting rooms to worry about, this is being hailed as revolutionary because specialist dermatologists can potentially double the number of patients they review in a day. Teledermatology will be rolled out to all areas of the country by next month. With more community hubs opening, you could expect an invitation for assessment anytime soon. Will you be attending?
SKYCovion
A quick update on SkyCovion. I have previously reported on this new Covid–19 primary course vaccination that has been approved by the MHRA and is currently being rolled out in the UK. This injection does not appear to have been designed for a country such as the UK, which has a highly vaccinated population. It is of note that the ingredients contain:
One dose (0.5 mL) contains 25 μg of recombinant COVID–19 subunit nanoparticle produced in Escherichia coli and Chinese Hamster Ovary (CHO) by recombinant DNA technology.
Professor Norman Fenton, alerted to the issue by my coverage for UK Column, has written an excellent substack article on SKYCovion, which can be found here. Like me, he is questioning the decision of the MHRA to approve this injection given its unsuitability for already vaccinated people and lack of efficacy.
Confidence in vaccinations has dropped in Africa
Are we surprised? Vaccinations have always been viewed with caution and scepticism in Africa. However, a recent study suggests that confidence in vaccines has dramatically dropped since the pandemic. Perhaps that is why the UK has accepted SKYCovion—as Africa and other developing countries don't want it?
Six million fewer children in Africa have received vaccinations for tetanus, polio, diphtheria and measles since the start of the pandemic. The World Health Organisation and UNICEF report it as the "largest sustained fall in uptake of routine childhood immunisations in three decades".
New vaccine for Respiratory Syncytial Virus
All aboard the jab express. Just as we try to get our heads around another Covid–19 jab like SKYCovion, here come a plethora of new jabs, this time for Respiratory Syncytial Virus (RSV). I am old enough to remember that when I had my five children, RSV was called bronchiolitis. We never heard the term RSV, the so called 'virus' that causes broncholitis. According to the NHS website:
RSV is the most common cause of bronchiolitis in infants. Over 60% of children have been infected by their first birthday, and over 80% by 2 years of age.
For most, RSV as it is now called, is a mild respiratory disease. Most people make an 'unremarkable recovery', which is medical language for recovered well with no complications. A small number of patients may need hospitalising if a pneumonia develops.
In my day, I spent many hours in a steamy bathroom with my kids reading a storybook. There was never any need for a 'vaccine'. Glaxo Smith Kline obviously disagree and are rolling out a new jab for adults called Arexvy, and it has already been approved by the Food and Drug Administration (FDA) in the USA. The European Commission has quickly followed suit and has also approved GSK's new jab for rollout.
Arexvy is not alone. Last week the FDA also approved a similar jab, Abrysvo, this time from Pfizer. It makes you wonder why pharmaceutical companies make it so difficult to pronounce the names of their new wonder drugs. Or could it be deliberate so we don't talk about them?
'Wegovy' weight loss jab
The jab news never ends. How many jabs can one person take? The more the merrier it would seem. Not for me, thanks. Whilst so many face huge obstacles in trying to access their GP practice, others who are overweight appear to breeze in with no trouble at all. 
The BBC is reporting that weight loss jabs will soon be offered by GP surgeries up and down the UK. Wegovy was approved for use in the NHS for patients who wish to lose weight. According to research, users could shed over 10% of their body weight as a result of taking Wegovy. Forgive my scepticism, but that doesn't sound much in the grand scheme of things. Someone weighing 20 stone may only lose 2 stone? Is a course of expensive jabs really worth it? 
Our Prime Minister, Rishi Sunak, has called Wegovy a 'game changer' as he awarded £40 million to the pilot scheme to "increase access to specialist weight management services". Who are these specialist weight advisors? Apparently the injection decreases the appetite so you feel full and therefore eat less. With plenty of endorsements from our 'celebrity' trusted messengers who are eager to jump on a lucrative weight loss bandwagon, we are warned that the jabs are not a substitute for a healthy diet and exercise. 
Personally, I prefer the good old-fashioned 1,000-calorie-a-day diet and a walk. Yes, it requires a bit of willpower, but I would rather rely on my organic willpower than a synthetic jab to lose weight. Risks and benefits come to mind. On the Wegovy website, it states:
Wegovy® may cause serious side effects, including:

Possible thyroid tumors, including cancer. Tell your healthcare provider if you get a lump or swelling in your neck, hoarseness, trouble swallowing, or shortness of breath. These may be symptoms of thyroid cancer. 

It is not known if Wegovy® is safe and effective when taken with other prescription, over-the-counter, or herbal weight loss products.

It is not known if Wegovy® can be used safely in people with a history of pancreatitis.

It is not known if Wegovy® is safe and effective for use in children under 12 years of age.
It is also worth stating that if you are thinking about trying this new weight loss drug, you will put on weight after stopping treatment. So it doesn't sound very successful or safe to me.
NASA's mission to save us from an internet apocalypse
Hang onto your hats, everyone! NASA appear to be on a Thunderbird style international rescue mission in an attempt to prevent what they describe as an internet apocalypse that could, they say, last for months! The Parker (that's what reminded me of Thunderbirds) Solar Probe has apparently successfully navigated its way through solar winds, the very solar winds that can shut down communications networks, internet, power grids and basically bring the planet to a standstill.
Currently, the sun is very active, with many sunspots throwing out coronal mass ejections and flares. Solar winds have been increasing and Earth has been receiving its fair share of geomagnetic storms, which may be responsible for the recent uptick in earthquakes, fires and erupting volcanoes. For a daily catch-up, I highly recommend SpaceWeather.com. 
And finally, 'Shop and Go'
Customers trying to make a purchase in the new Aldi store in Greenwich, London, are finding that they are refused entry unless they download Aldi's phone app and use the QR code to enter. This has provoked outrage. Many shoppers are furious, complaining that not everyone wants or has a smartphone. 
Regardless of whether someone has a smartphone or not, I would call this 'conditional shopping': conditional on agreeing to download an app to gather yet more of our data. Is this a taste (pardon the pun) of what is to come? Will your local Aldi, Tesco or other supermarket be rolling in the same? Will you agree to download an app to access a supermarket or shop? 
Until next week,
God bless,
Debi.
Let no corrupt communication proceed out of your mouth, but that which is good to the use of edifying, that it may minister grace unto the hearers. Ephesians 4:29